16 Scholarships for Women in Business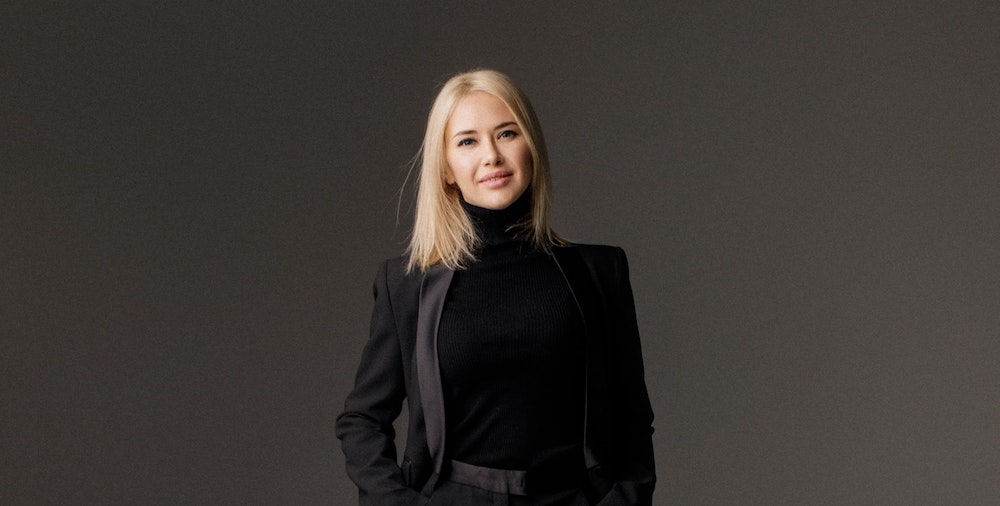 There are a lot of scholarships for women in business out there, and we've compiled a list of sixteen national scholarships for women studying business-related fields. Some of these do require or prefer a specific major within business, and we've lumped accounting into the mix along with supply chain, marketing, and other business-related majors.
As always, you'll face less competition if you can find local scholarships related to your specific major, but some of these national scholarships make up for the extra competition with huge budgets and multiple winners.
While not as plentiful as scholarships for women in STEM fields, these scholarships can still save you a lot of tuition money, so let's get down to business with our alphabetical list of national scholarships for women in business majors.
This $5,000 scholarship is offered to up to four female students per year. The scholarship review committee selects the winners based on "academic achievement, leadership and future career interests in accounting". All applicants will be notified by email of the final selection by August 1.
This $8,000 award is to women who are rising juniors or seniors in college, studying one of the following business-related majors: supply chain/logistics, homeland security, international trade, economics, marketing, or a related field.
Demonstrated financial need is required, along with a resume, transcript, and 300-400 word essay related to your career interest in international trade. In addition to the scholarship funds, winners will receive
It's a great scholarship with a relatively simple application, so anyone with financial need and a remote interest in international trade should consider applying.
Offering multiple scholarships at the undergraduate and graduate level, EFWA offers six different scholarships for women in accounting. Some of these scholarships can be renewed, and the totals range from a couple thousand to a whopping $16,000. If you're a woman majoring in accounting, you should take a close look at the generous scholarships offered by EFWA.
At last, a scholarship for any business-related major! Better yet, this one has no requirements for SAT/ACT scores or GPA. It's all about the essay, where you'll have 500-1,000 words to answer three questions:
Why is it important to have a diverse group of leaders in business?
What values must a good leader have? If you have ever demonstrated such attributes, please share.
What are your professional goals in business, and what inspired you to make these goals?
This $2,000 scholarship is great because of the flexibility and simple application process, so it's definitely worth adding to your list.
This $8,000 scholarship is for women who are rising juniors or seniors intending to enter the career field of commercial real estate. Acceptable majors include real estate, business, and finance.
This is a very restrictive career requirement, but that also means the amount of applicants will be very low. If this is a good fit for your career goals, you'll have a great chance to win this significant scholarship.
Moss Adams treats the scholarship application like an interview, requiring a cover letter, resume, and interview. They also require a 3.0 GPA and limit the scholarship to those in accounting or related fields who will be eligible to become certified professional accountants.
This $1,000 award was created by a female entrepreneur "to offer financial aid to women who are pursuing careers in material handling, warehousing and heavy equipment". Business and supply chain majors will probably be the best fit, and you can apply every year (even if you won the previous year).
The National Grocers Association offers 11 different college scholarships, some only for women. They're looking for students majoring in grocery-related fields such asBusiness, Food Management, or IT. Both undergraduate and graduate students can apply, and experience in the grocery industry is helpful but not required for the scholarship application.
The Association of Women in International Trade awards $1,500 to winners chosen based on "quality of the assigned essay and the applicant's demonstrated interested in international trade". The application includes a strict set of requirements for a 5-10 page paper, but that just winnows down your competition, doesn't it? In addition to the scholarship funds, winners receive:
One full year of personal mentorship by a WIIT member.
One full year of WIIT membership.
One WIIT program based on the topic of the winning essay with knowledgeable professionals from the WIIT community. Scholarship winner will have a visible opportunity to engage in a role in the discussion and leverage this public engagement for social media purposes.
Promoting women in the field of finance (and specifically public finance), this organization offers up to 10 scholarships per year. It is only for graduating high school seniors with a 3.0 GPA. They are looking for students who:
Exhibit leadership skills through extracurricular activities, volunteer positions, and/or work experience

Have an interest in pursuing a public finance related career in finance, government, nonprofits or law
You'll also need to write an essay on your interest in public finance and submit your application by June 1st.
Women of the Vine & Spirits Foundation has an impressive 9 different scholarships available, and as you can guess by their name, these scholarships are geared toward women. Hospitality majors may have a slight edge, but any business-related major will be able to qualify for at least some of the scholarship. Better yet, they sometimes select more than one winner for each scholarship, so applicants have a very good chance of winning some college funds!
These awards are only for graduate degrees, but a wide variety of business fields may be eligible to apply. According to the website, "Relevant fields must relate to a career in a utility related profession such as engineering, business administration, accounting, environmental sciences, communication, information technologies, and so on".
If you're on on track for an MBA or other advanced business degree, they might have a scholarship available for you.
WTS is focused on advancing women's careers in the transportation industry, which as you can guess has a high correlation with business-related majors. Scholarship winners are chosen based on "the applicant's specific transportation goals, academic record and transportation-related activities or job skills."
WTS has an impressive 8 different scholarship programs, most of which offer either $5,000 or $10,000 one-time scholarships.
We're closing out the list with a bang, as Zonta annually offers up to 32 scholarships of $2,000 each and six more international scholarships worth $8,000 each! Women must be "pursuing a business program with major field of specialization in accounting, economics, finance, business management, marketing, operations management, human resources management, international business, or entrepreneurship at an accredited university". The other requirements are to either live or study in a Zonta region. Winners are chosen based on "outstanding potential in the field" they are studying.
It's great to close out with more broad scholarships for women in business after all of the major-specific scholarships, and we hope you've found a few that you can apply for (and win!).
You may also be interested in scholarships any female student can apply for, or you can view all of our scholarships articles here.