Best Baking Colleges in America • The Top 3 Reviewed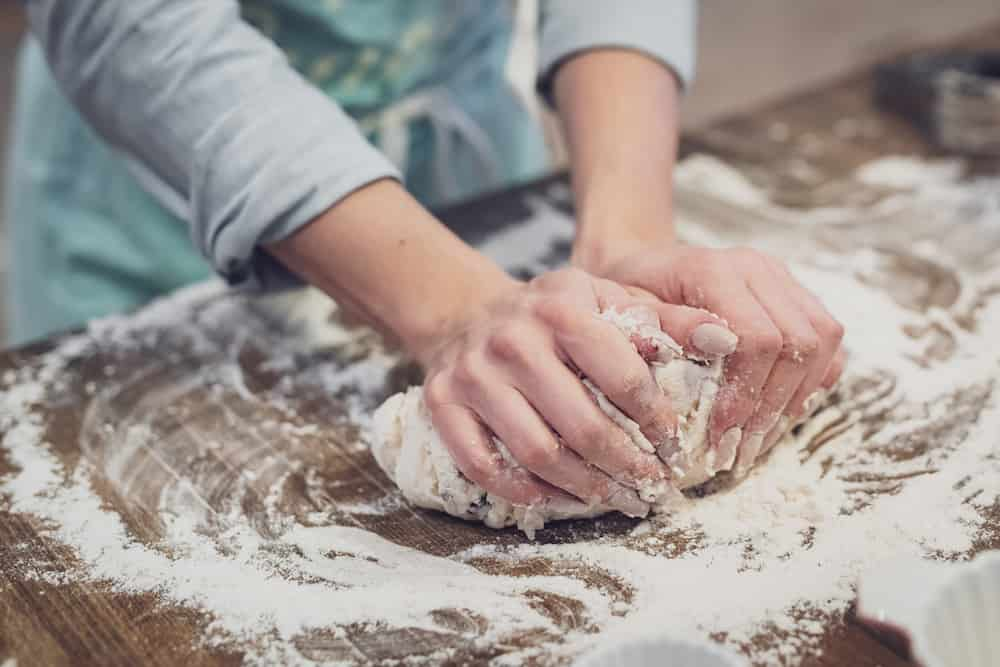 The best baking colleges in America offer prestige along with a great education in baking and pastries. There are also other ways to launch your career in baking, so we'll review those and answer some common questions.
If you're still considering other careers, you can check out our other reviews as well. We cover everything from ultrasound techs and radiology techs, to starting a career as a florist, to working or starting your own business as a property manager.
All right, let's jump right into our reviews of the three best baking colleges in America.
Best Baking Colleges in America
While international baking colleges such as the Basque Culinary Center have great reputations, we'll be staying within the fifty states for our countdown of the best baking colleges in America.
Some other programs have been discontinued, including the New England Culinary Institute. The respected Le Cordon Bleu school also had for-profit affiliate schools in the U.S. Most if not all of these have also closed their programs, including the California Culinary Academy (CCA).
Finally, the French Culinary Institute was one of the most-well regarded programs, and now is part of the Culinary Institute of America network.
According to their site, "The International Culinary Center (ICC), formerly The French Culinary Institute (FCI), is no longer enrolling students and has collaborated with the award-winning Institute of Culinary Education (ICE) to bring the best of ICC to ICE's New York and Los Angeles campuses."
However, we're still left with the three most prestigious baking colleges, so let's get to the countdown!
Johnson and Wales boasts a prestigious name in the baking and pastry industry. Today their program continues to provide a respected education straight from internationally recognized chefs.
In this program, you can expect to: "use advanced techniques and equipment to create artisan breads, decorative bread showpieces, advanced petites gâteaux, wedding cakes, chocolate and sugar showpieces and world-class plated desserts while accelerating your career path in this ever-expanding industry."
The program also has an established internship program with both domestic and international placements, with partners around the globe including "Alain Ducasse's famed pastry school in southern France".
University-wide, JWU boasts a 15:1 student-to-faculty ratio and a 96.8% rate of positive career outcomes.
The Institute of Culinary Education is another name recognized and respected by bakeries throughout the States.
Their physical campuses are located in New York City and Los Angeles. Ranked first in America by USA Today, an education at ICE carries weight from coast to coast.
ICE's programs vary in length from 6 to 13 months and include programs in:
Culinary Arts
Pastry & Baking Arts
Health-Supportive Culinary Arts
Restaurant & Culinary Management and Hospitality & Hotel Management
Bread Baking
Cake Decorating
While obstacles may stand in the way of you studying at ICE, those obstacles don't include the school's quality and reputation.
The CIA beats out ICE in our rankings thanks to a world-renowned associate's degree program in baking and pastry arts.
The Culinary Institute of America boasts excellent faculty known throughout the baking world, as well as lots of hands-on baking opportunities in small class sizes.
Highlights of the program include:
Learn how to craft delicious high-end products like chocolates, confections, pastries, artisan breads, cakes, and plated desserts.
Study pastry techniques, baking ingredients and technology, and principles of design.
Gain real-world experience through a paid internship semester at one of the CIA's 2,000+ food industry partners.
Hone your business skills with study in management, communications, and finance.
Discover how a retail bakery operation is run—hands-on in the CIA's bakery café, one of our live-action restaurant classrooms that serve thousands of customers annually.
Network with top B&P employers who recruit at the CIA throughout the year.
The Culinary Institute of America offers programs in California, Texas, New York, and Singapore. In the battle of the best baking colleges in America, the Culinary Institute of America takes the gold.
Of the best colleges for baking in America, what is the most prestigious school?
Despite a worthy challenge from the Institute of Culinary Education (ICE), the Culinary Institute of America (CIA) takes the crown as the most prestigious baking school.
Still, any of the top three hold enough prestige to get your foot in the door in the world of baking and pastries.
What is a pastry chef degree called?
Pastry chef degrees are usually called baking and pastry arts, and are often two-year associate's degrees.
This corresponds with the more savory side of the kitchen, in which the cooking programs are known as culinary arts.
What is the best school to go to for baking?
The best school to go to for baking depends on your personal situation and goals. Baking school isn't medical school, and unfortunately baking jobs often don't pay much money.
The industry also respects hands-on experience, so bakers and pastry chefs with experience at top restaurants will be as valued (or more) than a newly-graduated student from ICE or CIA.
Finally, because so many people are passionate about baking, the supply-demand curve just isn't working in your favor.
In response to the question of a good baking school, Redditor u/cool_hand_luke responded with another question: "What's the best bakery where you could reasonably lie your way into a job?"
With all this said, the best school may be a local community college with a good program. The Seattle Culinary Academy and Ivy Tech in Indiana are two examples.
Is a baking degree worth it?
The sad truth is that financially, a baking degree is hardly ever worth it. Here's one quote from a chef on Reddit:
"Honestly? No. It's not worth it to go into debt when you could spend that time in a real kitchen learning and making money. Going to school won't increase your earning potential in this industry (or it's very unlikely at least), and while of course you will learn a lot, it's not the same as working in a kitchen. Not even close."
User u/Icy-Tax-4366 added their advice: "Go find the nicest bakery in town and work there. After a year or two get a job at the nicest banquet place in town. Then the best fine dining place. I went to pastry school and while I did learn a lot and it did open some doors for me, I also JUST got done paying off my student loans (20 years later)."
However, if money is not an issue and you're passionate about learning in an ideal environment, a prestigious school like ICE or CIA can be a great choice.
If money is an issue, getting an entry-level job at the nicest bakery you can is an equally effective way of working your way up as a baker and pastry chef.
Is becoming a pastry chef worth it?
On the scale of dollars per ounce of effort and time, becoming a pastry chef isn't worth it—it's a demanding career with no promise of good pay.
However, if baking is such a passion that you're willing for your life to revolve around it, then that's a different situation.
As Redditor u/Wonderful_Training24 asked, "Is pastry a passion of yours? One large enough you're willing to let your life revolve around it? Do you have or want a family? What are your career goals and will you get what you need from being a pastry chef? I think you need to think just outside of the pay as this job demands a lot from you."
If you do have the passion and especially if you're in a good financial situation, studying at one of the best baking colleges in America can be a great start.
If you're still considering other careers, you might check out our reviews of the best free career testing tools online.