Is Florist a Good Career? Pros and Cons of Floral Design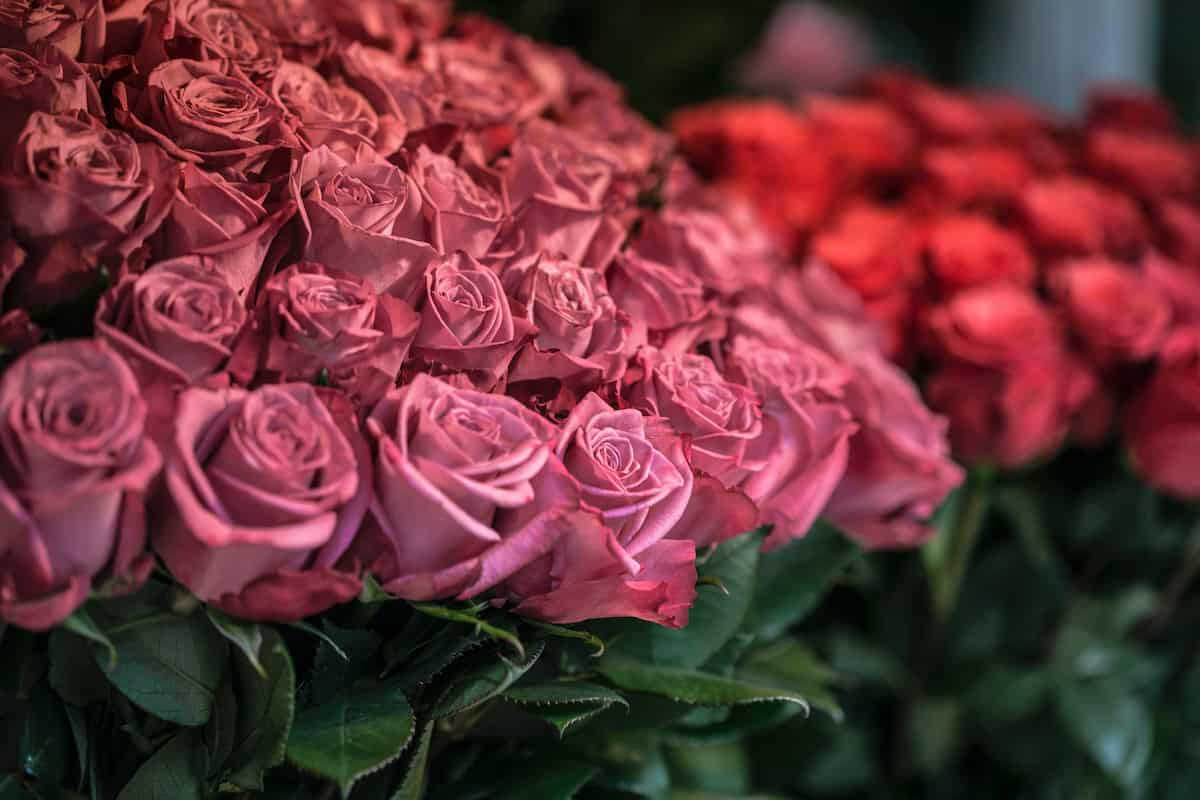 Is florist a good career? In this article, we'll explore the pros and cons and give you our recommendation. As with all careers, your level of enjoyment of the job will play a big factor in whether being a florist is right for you.
If you do decide to become a florist, we've written a complete guide on floral design schools and certifications, including free resources to learn on your own.
We've also discussed what to study to become a florist, and our recommendations might surprise you.
All right, let's dive in and look at the career outlook for florists.
What Do Florists Do?
According to the Bureau of Labor Statistics, Florists (also known as floral designers) "arrange live, dried, and silk flowers and greenery to make decorative displays".
The full BLS description of a florist's workload includes six common responsibilities:
Buy flowers from wholesale flower companies
Figure out what customers want in terms of the arrangement type, the special occasion, and the time and delivery location
Recommend the right flowers for the customer's occasion and budget
Design decorative floral displays in the appropriate style
Take orders in person and via the phone
Wrap the flowers for safe transport
In terms of what might surprise potential florists, the two big things are the schedules and the physical workload.
Because people mostly buy flowers when they're off of work (and for special occasions), floral designers often have to work on weekends and holidays.
Floral design is also physically demanding, with a lot of physical care and preparation of flowers and greenery. Florist u/mcove97 on Reddit warns prospective florists of foot and shoulder soreness due to being on your feet all day, and also tells future florists to forget the manicures:
"Your hands are gonna get tiny cuts in them everytime you're in a hurry and your nails are gonna chip or break somehow. Oh and if you do a pot plant basket with soil, prepare for the soil to get stuck under your nails and look gross!"
If this is the kind of thing you love, that's great. It's just good to be prepared beforehand and know that floral design is physically demanding work.
Is Florist a Good Career?
We'll start with the bad news. BLS data from the U.S. Department of Labor is not very promising for florists. The median pay is currently under $30,000 a year.
The good news is the low barrier to entry, as the BLS states that "most floral designers have a high school diploma or the equivalent and learn their skills on the job in a few months".
Getting hired on as a floral assistant (usually around minimum wage) is often the first step to becoming a florist. Floral design is a hands-on trade with a lot of physical labor, and floral assistants bear the brunt of that, but it's also a great opportunity to learn.
Another downside to consider is that you'll often be busiest around the holidays (especially Valentine's Day!).
How's the job outlook for florists over the next 10 years? Well, that's not good either. The BLS expects a 20% decline in available florist jobs over the next decade.
So in summary, being a florist is only a good career if you really love the work, or if you start your own business as a freelance or brick-and-mortar florist.
Florist Freelance Opportunities
To break out of the low wage range as a florist, you'll almost have to start your own business. We'd recommend looking for event-based opportunities rather than opening a brick-and-mortar store.
For example, people are much more willing to spend money on special occasions such as weddings or funerals. Anything you can do to set yourself apart could also give you an advantage. Whether that's immediate delivery, immaculate quality, or personalized designs, you need some advantage over the competition.
This is especially important because a lot of big grocery chains have flower services, and they don't even have to make money with their flowers to stay in business. These stores can essentially use their floral departments as a way to get people in the store, and then make money when the customers buy other items.
Florist Career Overview
In closing, we're not excited about the job prospects for florists. There are other careers that will fit you well. Among those potential careers, there's almost certainly one or two careers that will reward you more for your efforts, both financially and otherwise.
If you're still considering careers, we've ranked the best free online career tests right here.
If you're still interested in becoming a florist, we'd recommend working for a couple months as a floral assistant and making sure you enjoy it.