Best Nursing Schools in Texas • 5 Great Colleges for Nursing Majors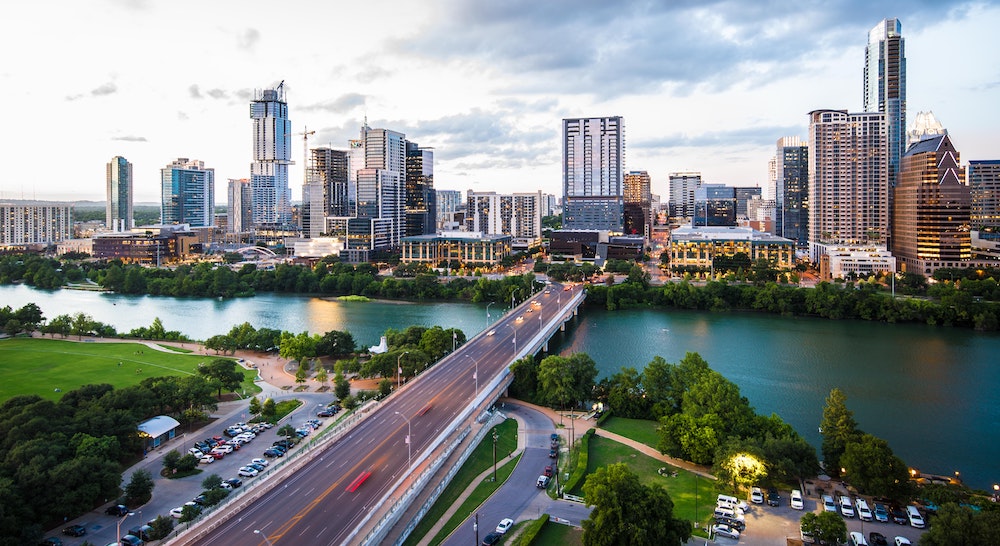 The best nursing schools in Texas each provide a great college preparation for nursing majors. Encompassing the classroom, clinical experience, nursing specialties, and hospital network connections, each nursing program offers unique strengths, but they all provide an excellent nursing preparation and NCLEX pass rates.
Before we get to the countdown, we'd like to share our comprehensive list of 54 private nursing scholarships to help pay for your nursing education. Our society and healthcare systems owe so much to nurses, and organizations are recognizing that by offering more healthcare and nursing scholarships to students. You can also check out our guide on how to find local nursing scholarships that may have less competition (and a higher chance of winning!).
Of course, most of those scholarships require essays, so you can also read our 15 steps to write great scholarship essays. Okay, that's enough to keep you busy for a while. Why are you here again? Oh yeah, the countdown! Let's get to it.
Best Nursing Schools in Texas
Texas A&M is better known for its engineering and business programs, but the nursing program has quietly become a Texas powerhouse. While lacking the proximity to a major population center with large hospital networks, Texas A&M is still doing a great job launching nursing careers.
Specifically, the NCLEX pass rate of 99.26% stands out and actually beats all of the other colleges on our list. Texas A&M's school of nursing has 7 different post-graduate programs as well, showing the depth of experience among the program's faculty.
As you might guess, one of Texas A&M's nursing distinctives is research, where areas of specialization include:
Forensic nursing
Hispanic populations
Childhood obesity
Public health nursing
Chronic diseases
Vulnerable populations
With a 99% NCLEX pass rate, faculty excellence, and multiple research specialties, we don't have anything bad to say about Texas A&M's program. If you want to be an Aggie, you won't be disappointed by their nursing program.
The Harris College of Nursing at Texas Christian University is perhaps the strongest program at TCU. Located in Fort Worth, the campus benefits from a close connection with area hospital systems. Their well-developed program includes 7 degree options, 3 certificates, and an honors college option, and nursing research opportunities.
TCU also emphasizes study abroad and service trip opportunities, for nursing students to practice and expand their skills while helping those in need around the globe. Another distinctive is the TCU Nursing Teacher Scholar Practitioner Model, which emphasizes developing faculty with strong clinical skills who are also good teachers of nursing. Since teaching quality is a core aspect of the nursing school experience, this emphasis makes a significant and positive difference in your nursing preparation at TCU.
With great nursing educators and an NCLEX rate just under 97%, Texas Christian University offers a strong nursing program that was ranked first in Texas by Niche and third by Nurse.org.
Boasting of its status as the "major center of nursing education and scholarship in Texas", the School of Nursing at UT Austin is prestigious for a reason. UT Austin's nursing school ranks 15th nationally with over $20 million of outside funding. Multiple education news outlets have ranked UT Austin in the top 20 nationally and the top 10 in public universities, and the school has an NCLEX pass rate of over 96%.
With over 90 faculty and 750 students, UT Austin's nursing college is a big and well-oiled education machine, with bountiful opportunities for both research and clinical practice in Austin. The programs emphasize:
Diverse, engaged students taught by dedicated faculty
Cutting-edge research conducted by nursing school faculty focusing on health behaviors and health promotion across the lifespan
Service through our community-based clinics
Collaborative partnerships
Quite simply, a nursing degree from the University of Texas at Austin is one of the most respected in Texas, and the breadth of education, clinical, and research opportunities makes UT Austin a great choice for nursing students.
The Louise Herrington School of Nursing is one of Baylor University's strongest programs, with an NCLEX pass rate of 94.55%.
Nestled in downtown Dallas, students have opportunities to practice nursing at Baylor University Medical Center and more than 150 other Dallas medical sites. Their recently-constructed four-story nursing education facility has "active learning classrooms for professors to deliver state-of-the-art instruction through innovative active learning methodologies, student-friendly common areas and quiet study lounges, a large learning resource center" and more.
This learning environment sets the stage for 3 undergraduate and 7 graduate nursing programs. Various nursing degree programs have ranked between 8th and 50th in the nation, and 1st in Texas by NursingProcess. Students also benefit from faculty interaction as the clinical ratio of students to faculty is 8:1.
Over 6,000 students have graduated from theLouise Herrington School of Nursing in it's 100+ year history, and it remains one of the best nursing schools in Texas due to the high level of professor interaction and the abundant clinical opportunities in downtown Dallas.
If you aren't familiar with UT Health Houston, here's a fast fact: "Located in the Texas Medical Center, considered the largest medical center in the world, UTHealth Houston consists of more than 60 owned buildings and leased facilities, with a total of nearly 5 million square feet of usable space."
That's right, you can study nursing in the world's largest medical center. As you can guess, it's a prestigious place.
UT Health Houston boasts of being "Texas' resource for health care education, innovation, scientific discovery, and excellence in patient care. UTHealth Houston is one of the nation's most comprehensive academic health centers." They're not wrong. With the vision of "Excellence Above All", and that holds true for nursing.
With $116.2 million in research funding, nursing students can explore any area of nursing in the Cizik School of Nursing and Student Community Center's $57-million facility. The quality of education matches the trappings, as the UT Health Science Center's nursing program has been ranked first in the state by IncredibleHealth, NursingSchoolsAlmanac, and others, due in part to an NCLEX pass rate hovering just under 99%.
There are lots of great choices if you're considering the best colleges for nursing in Texas, but it's UT Health Houston that stands at the top. UT Health is our top choice among the best nursing schools in Texas.
We wish you the best in your nursing education and career, and don't forget to check out that nursing scholarships article if you didn't get to it earlier!