Best Business Schools in Texas • 5 Outstanding Colleges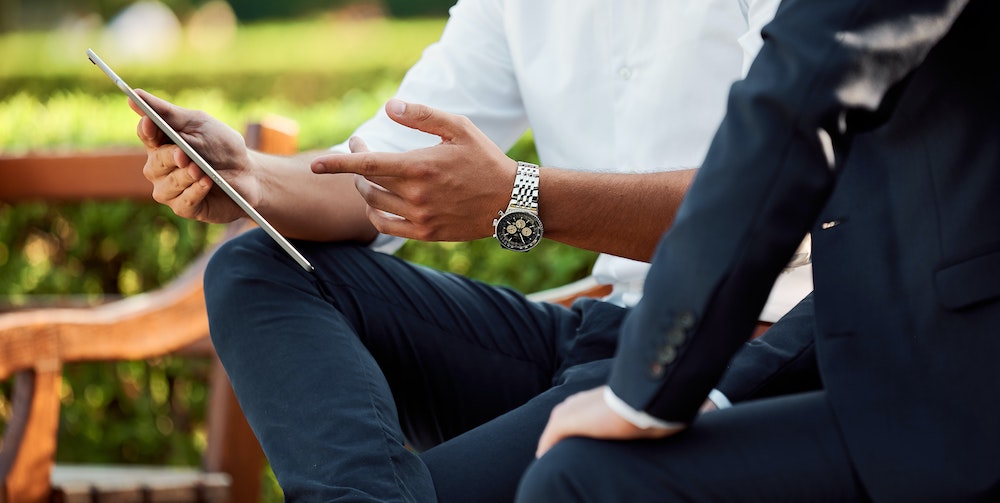 The best business schools in Texas are all great choices, as U.S. News ranks eight Texas colleges within its top hundred business schools. We're here to boil it down to the top five business colleges for business-related majors in Texas, and we'll give you detailed info on each program and what makes it unique.
Before we get to the five best business schools in Texas, we should mention the great programs that didn't make our list. Baylor University and Texas Christian University both broke the top 60 business schools nationally in U.S. News rankings, and the University of Texas at Dallas offers a great business location in Dallas, with a program that rivals the more famous University of Texas business school in Austin.
The University of Houston, Texas Tech University, and the University of North Texas also have programs ranked in or near the top hundred nationally. While these programs may lack the accolades of our top five, they're still definitely capable of launching your career in business.
Before we get to the top five, we'd like to suggest an article that about half of you may be interested in—our rundown of 16 private scholarships for women majoring in business-related fields. With private scholarships to supplement your university-specific package, you can enjoy a strong education from the best business schools in Texas while minimizing the debt you'll have to pay off after business college. All right, let's get to it. It's the countdown you came for!
Best Business Schools in Texas
Located in the business hub of Dallas, Texas, the SMU Cox School of Business combines classroom learning with lots of experiential opportunities with partnering businesses in the city.
100% of classes are taught by experienced faculty, and you'll also benefit from an 11:1 student-to-faculty ratio. With more opportunities to know professors personally come more opportunities in the business world, and the small class sizes are one benefit that sets SMU apart.
The Cox School of Business boasts an average of 2-3 internships per undergraduate student, 90% job placement, and an average starting salary of $67,500. Even though it ranks 5th on our list, it's hard to say anything bad about Southern Methodist University's business program. Its strength is the personal relationships, connections, and guidance as you start your career in business.
Trinity University consistently ranks 1st among all liberal arts colleges in the West. Similar to Southern Methodist, Trinity's strength is the personal aspect of its educational experience. Small classes are taught by dedicated faculty who focus on providing experiential learning opportunities to business students, with an emphasis on project-based coursework.
The Michael Neidorff School of Business is located in San Antonio, providing ample opportunities to gain experiential business knowledge. The smaller school also means that you're more likely to land a paid internship with one of Trinity's partner employers.
Trinity's accounting program boasts of "national firm internships, 100% job placement, and success on the CPA exam". Trinity also offers the traditional business administration degree, human resource management, marketing, and international business majors. Finance majors have the opportunity to manage a chunk of Trinity's endowment through the Student Managed Fund Program, "an experiential stock valuation and trading program that allows students an opportunity to manage a portfolio of over $5 million in common stock."
Another significant aspect of Trinity's program is the international focus. Their business-specific study abroad programs "include International Business Summer School in Beijing, case studies in Vietnam and Cuba, and a summer program at Shanghai's Jiao Tong University."
The most unique of all the business programs we've reviewed in Texas, Trinity offers the impressive combination of a small-school vibe, liberal arts education, big-city connections, and international business opportunities. If you're looking to launch your business career in San Antonio, Trinity is the best choice in the state.
Business is one area where Texas A&M's location is a negative. The aptly-named college town College Station is a great place to study and live, but students will have more luck finding internships in the surrounding cities of Houston, Austin, Dallas, or San Antonio.
The good news is that the Aggie network and pride are alive and well throughout Texas, opening their own doors for launching your business career. The other good news is that Texas A&M's Mays Business School is one of the finest in the nation.
We wrote a whole review of Texas A&M's business programs here, but we'll go ahead and give you the short version.
The Mays Business School's undergraduate majors were ranked in the nation's top 10 by Money and 22nd nationally by U.S. News. Forbes ranked the full-time MBA program 12th among public colleges, while Financial Times and the Economist both ranked Texas A&M's executive MBA first in the state.
Popular majors within the business school include accounting, finance, management, supply chain, and information systems. If you're looking for a specific track within business, the Mays Business School is likely to offer it. All this to say, if you want to be an Aggie, Texas A&M is a great choice for business, with a name that resounds throughout Texas and beyond.
Texas A&M would be the top business school in most states, but the Longhorns manage to edge out their rivals in these rankings, as UT Austin offers nationally-renowned business programs.
The McCombs School of Business ranked 5th in the nation at the undergraduate level, and 1st in accounting. It's Master's in Finance was ranked first nationally by the Financial Times, with the business analytics program also taking the top spot nationally. In short, many of UT Austin's programs vie for first in the country, let alone Texas!
At the undergraduate level, UT Austin's best-known programs include accounting, management information systems (MIS), quantitative analysis, management, marketing, real estate, finance, analytics, insurance, and entrepreneurship. UT Austin offers a quality education for whatever business-related major your interested, and the combination of quality with the ability to specialize is one thing that sets the McCombs School of Business apart.
Core aspects of the McCombs business programs include a focus on entrepreneurial innovation, supportive alumni relationships that lead to student success, and programs at the intersection of business and technology.
How did UT Austin not take first in our rankings? Well, maybe it's because Texas has three of the best business schools in the world.
The most historically prestigious university in Texas, Rice University sits on a 300-acre forested campus in Houston. The Jones Graduate School of Business consistently ranks first in the nation in entrepreneurship, which fits with its vision "for the capabilities of its graduates to lead or launch highly effective and innovative firms".
Rice has also ranked in the top 10 nationally in finance, consulting, online learning, diversity, classroom experience, and for having the most competitive students.
At the undergraduate level, "you will learn from the same top notch faculty who teach our MBA programs. Our tight-knit community means that professors know your name and are open to work one-on-one with various research projects". Undergraduate students must choose a concentration in either finance or management.
Rice doesn't match the incredible breadth of UT Austin's available majors, but the depth of the student experience is unparalleled. Rice offers a strong network of connections with businesses in Houston and elsewhere along with personal mentorship from renowned faculty members and a name that is recognized throughout the country. If you're interested in finance or management, Rice sits atop the best business schools in Texas, and among the best in the country.
Now for the hard part—getting into and paying for these prestigious degrees! You can check out our guide on how to find local scholarships with less competition, and we also have an article with 15 steps to write great scholarship essays for both private and university-specific scholarships.
We wish you the best as you launch your soon-to-be flowering career in business!