WGU Scholarships • We've Found the Best 5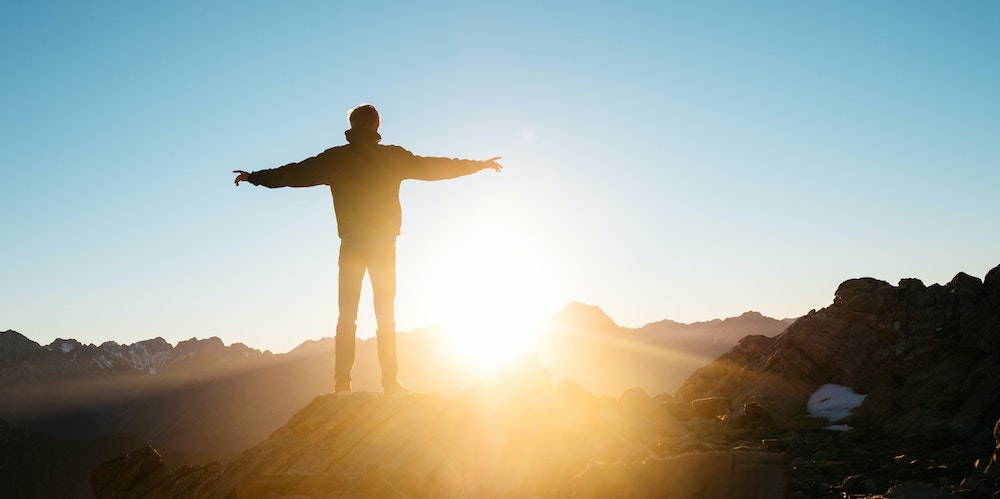 WGU scholarships are offered directly by Western Governor's University to students. We're going to rank the top five, each worth at least $5,000. That's a smaller scholarship amount than you might expect, but WGU's tuition averages around $7,000 a year for both bachelor's degrees and master's degrees.
Because WGU's scholarships are based on time in the program rather than credits, your tuition might end up even lower than that. For example, their business management program charges $3,575 per six-month term, so if you can finish in less than four years you'll save even more tuition money. All that to say, $5,000 isn't a full ride, but at WGU it's almost a year of full tuition.
It's also important to note that students can only qualify for one WGU scholarship per degree, so you'll want to apply for the highest amount you can get, and we're aiming for $5,000 (or more for a select few).
If you're considering WGU, make sure to check out private national and local scholarships too! Even the small $1,000 scholarships will take you a lot further at WGU, and a big scholarship could cover your entire tuition! We've ranked the 14 best scholarship search engines for national scholarships, but we'd also recommend trying to find local scholarships with fewer applicants and less competition. We've got an article on how to find those local scholarships near you as well!
Before we get to the top five WGU scholarships, we should mention one grant offered by Western Governors University that beats them all—the Opportunity Grant. This $10,000 grant is only for students without "access to traditional state and federal funding—such as Pell Grants and student loans". If you fit that bill, this will be your best choice.
The Top 5 WGU Scholarships
We've ranked the WGU Leadership Scholarship at the top because it offers a strong $5,000, and because students in any degree program can apply! To apply, you'll first need to send in your college admissions application. Before you can apply to specific students, you'll be asked to fill out the general scholarship application within 90 days of when you start classes (either before or after). After that, you'll need to log into WGU's scholarship portal to complete the application.
This scholarship is open to current leaders and those who aspire to lead, so you'll want to paint a vivid picture of how you hope to use your degree as a leader. If you win this scholarship, you'll receive $5,000 toward your tuition costs!
This scholarship actually beats out the top entry with an impressive $6,000 award. To apply, you need to have already "completed an apprenticeship program and want to earn a WGU bachelor's degree in information technology, business, teacher education, or healthcare".
Those fields describe most of WGU's degree offerings, so the sticking point here is really the apprenticeship program. If you have, this is the scholarship for you, and it's the highest amount offered by WGU!
Our next scholarship is named for a strong advocate of advanced nursing education. The scholarship is open not just to nurses but to anyone in a Health Profession degree program. How do you win this scholarship? They say that "four recipients will be selected, one per quarter, for their demonstrated activism or innovation in nursing that improves patient outcomes".
Students in a BSN or MSN program may be more likely to win this scholarship, but anyone who can describe their activism or innovation that helps patients will have a good shot.
Named for a former president of the American Organization of Nurse Executives, this is another healthcare scholarship offered by WGU. It's worth $5,000 and will go toward a student "who exemplifies the spirit and commitment to leadership exemplified by Linda in her work with AONE".
If you're a nursing or healthcare student with leadership experience, this could be a great fit for you. Like the Margaret McClure Scholarship, it's offered four times each year.
Cybersecurity is growing at a breakneck pace and offers a high salary potential, making this scholarship an especially attractive choice. The total comes in at $5,000, and the website wording makes it seem that every cybersecurity student is eligible to receive this scholarship. We're not making any promises, but this seems much easier to receive than the nursing scholarships listed above.
Quite simply, if you're studying cybersecurity at WGU, make sure to apply for this sweet scholarship that will pay for almost a year of tuition!
Now that you know about the scholarships, you can bring your scholarship essay-writing skills to the next level with our 15-step process to write standout scholarship essays. The committees won't know what hit 'em, and soon you could be shaving a few grand off of those tuition fees!