4 Best Colleges for Psychology Majors in Texas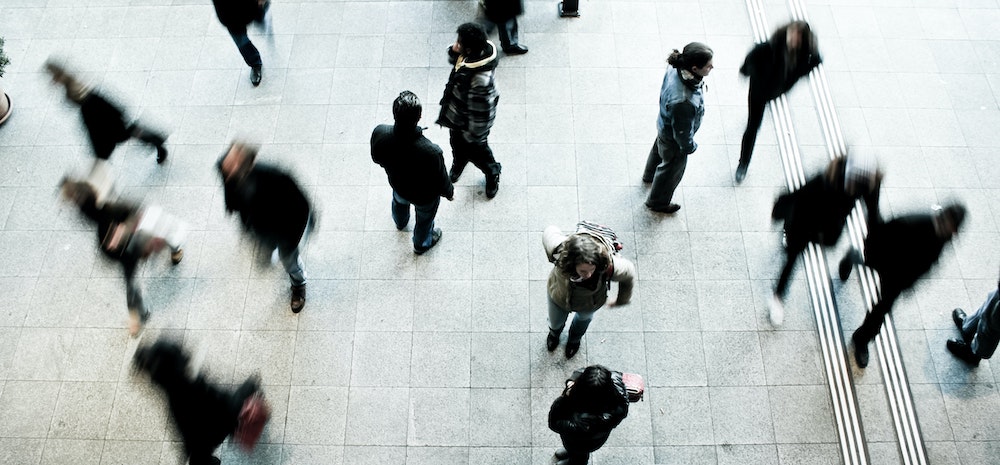 The four best colleges for psychology majors in Texas have all received impressive accolades and make fine choices. Texas is a university powerhouse and you won't be surprised that our top school was ranked in the top 10 nationally for psychology. While all four schools offer a quality education, they also vary significantly in size and the type of student experience they offer—our first and second choices in particular.
There's also the issue of actually affording the tuition. To help make the cost of attendance less of an issue, you can check our guide on how to find local scholarships near you that may have less competition. We also have a 15-step process on how to write scholarship essays, so that you'll have an even higher chance to take home some extra scholarship money.
All right, let's get into our rankings and descriptions of the four best colleges for psychology majors in Texas!
Best Colleges for Psychology Majors in Texas
With perhaps the most school pride of any college in America, being an Aggie is about much more than your program's rankings. If you'd like to attend Texas A&M, the good news is that their psychology program is great, even though it isn't the most-recognized in the state.
Texas A&M's psychology program has been ranked among the top 70 universities in the nation. The program's emphases include both innovative research opportunities with a practical bent. According to the program's page, "Psychology research produces scientific discoveries that shed light on psychological processes involved in human behavior. This includes identifying normal and disordered processes that contribute to mental and physical health disorders across the lifespan, as well as the psychological and social processes that influence people's thoughts, feelings, and behaviors as they engage with family, work, and their community."
This plays out in lots of practical psychology projects around the A&M campus, with the aim to use psychology to make life better for all Aggie students.
With this practical approach to psychology, the program's stated goal is to "Provide a rigorous undergraduate and graduate education in psychological science that provides students with skills relevant to today's employers and innovators."
While Texas A&M doesn't have the most famous program, it is well-respected and comes with the unique College Station experience. Texas A&M is a great choice for psychology students.
You can learn more in our in-depth review of Texas A&M's psychology programs.
Rice has a rich and respected history in multiple programs, and psychology is one of those. With a national top-50 ranking in psychology from U.S. News, the program describes itself as having a "unique blend of basic and applied psychology".
Rice is a renowned research university, and that holds true with its psychology program as well. Research interest groups within the department include:
Cognitive and Affective Neuroscience
Health Psychology & Behavioral Medicine
Human Factors & Human-Computer Interaction
Industrial & Organizational Psychology
Psychometrics & Quantitative Psychology
Along with these varied and deep research opportunities, your degree from Rice will come with all the other benefits that make Rice unique, such as opportunities to do research with renowned professors, and a great student-to-faculty ratio.
The undergraduate program notes a distinctive of involving students in psychology experiments, because "A thorough appreciation of the nature of psychology requires first-hand experience in psychological research."
As a result, most courses include psychology experiments, although those wishing not to participate may substitute with other work such as research papers. Rice University has a storied and honorable reputation, and their psychology program is similarly respected. We rank Rice 3rd among the best colleges for psychology majors in Texas, and again, it's a top-50 college nationally in psychology.
A small liberal arts college located in San Antonio, Trinity University nevertheless packs a punch, and especially in the psychology department. U.S. News ranked Trinity 1st among all liberal arts colleges in the West, and psychology is one of the most popular and developed majors in the program.
Trinity's strengths are twofold. First, the personal aspect of its educational experience. Small classes are taught entirely by faculty, and the small-school-feel and personal relationships with professors contrast with the top university in today's ranking.
Trinity's second strength is that psychology and liberal arts colleges naturally go together. Whereas engineering employers may prefer employers with a more technical background, psychology is all about understanding people and our world—the same pursuits as liberal arts proponents.
Psychology is also different in that having a huge network and program is not as critical as in some other majors, and Trinity is no slouch in research, either.
According to their website, "Most students are involved in research throughout the course of the Psychology program. All of these research experiences strengthen a student's graduate school or professional applications.
"Research opportunities include courses in research, laboratory experience, summer research internships and fellowships (e.g., Murchison, MAS, McNair, Mach Fellowship)​​, and more."
In addition to their psychology degree, Trinity also offers a B.S. in neuroscience for those more interested in that path.
To summarize, Trinity University has earned a reputation as the best liberal arts college in Texas and the entire West, and psychology is a major that dovetails perfectly with the small-school liberal arts experience. In many States, Trinity would have taken the top spot—but the competition is tougher in Texas!
The Longhorns refuse to let Trinity outdo them in psychology, though the result was certainly closer than a football game would be. UT Austin has a great academic and research reputation throughout Texas and nationally, and psychology is one of their best majors.
UT Austin ranked an impressive 8th nationally in psychology (U.S. News). The program's vision is "Advancing scientific discovery and education to understand and improve the human experience", and the whole program has a feel of excitement. There's much more to research and learn in our understanding of humanity, and UT Austin is at the forefront of that research.
The psychology program's core values are:
Innovation: We aspire to groundbreaking leadership in science and education.
Respect: We are committed to respectful treatment of one another as a foundation for everything we do.
Equity: We strive for transparency, inclusiveness, and equal treatment in every aspect of department life.
Engagement: We seek open dialogue and constructive engagement with out local, state, and broader communities.
The department is also home to two centers, the Center for Perceptual Systems, and the Institute for Mental Health Research.
As faculty and graduate students engage in cutting-edge research, the program seeks to integrate undergraduate students by emphasizing community and respect. According to the program site, "Students and trainees are junior colleagues from whom we can learn as well as teach".
While you'll have to work harder to make personal connections with faculty and find research opportunities, UT Austin is at the forefront of research and discovery in the field of psychology, and the whole program has an aura of excitement and excellence. UT Austin is our top choice among the best colleges for psychology majors in Texas, with unique opportunities you won't find anywhere else in the great state of Texas.
We wish you the best in your psychology education! Before you go, you can take a glance at our latest scholarship articles. We're always on the lookout for ways to make your college experience awesome and affordable.