Best Colleges for Biology and Pre-Med in Texas • 4 Excellent Programs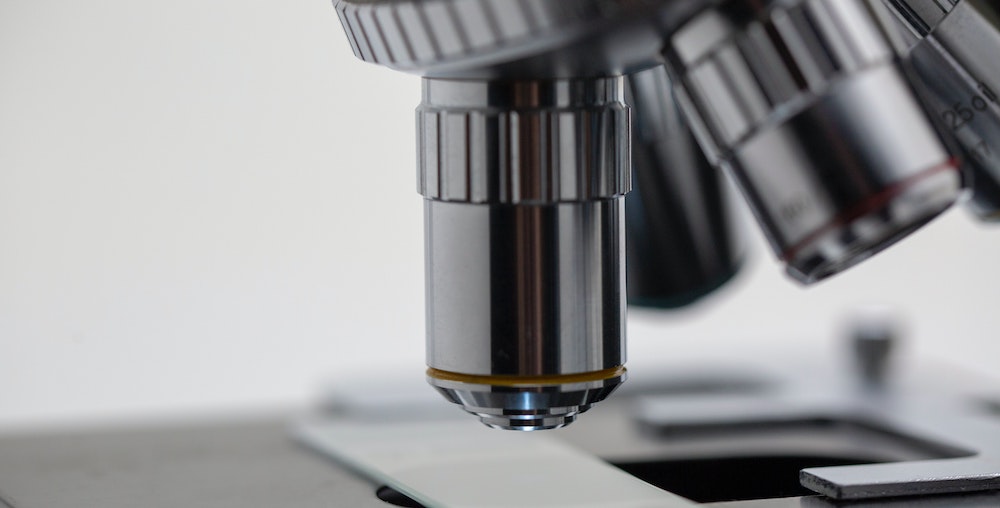 The best colleges for biology and pre-med in Texas include three private universities as well as one of the biggest state universities. Whether you're preparing for medical school or pursuing another career path in biology, your undergraduate choice can make a big difference.
In addition to the program's reputation, one big thing to consider is how you think you would do at a particular school, as your grade point average will play a big role in medical school admission. Undergraduate research can also help set you apart, and these four schools outdo the competition in the research area.
If you're interested in medical school, another big factor to consider is cost. The combined tuition and cost of living from undergraduate and medical school can be quite hefty, so consider the financial aid packages that each of these Texas universities offers you. We've ranked the 14 best scholarship search engines online so that you can supplement your school grants and scholarships by finding private scholarships. We also have a guide on how to find local scholarships near you with less competition.
Before we get into our rankings, we should mention that Texas A&M's biology and pre-med programs came in a close 5th, so if you're considering Aggieland, Texas A&M is also a great choice. Southern Methodist University (SMU), Texas Christian University (TCU), and the University of Texas at Dallas also have noteworthy programs, so this is their note. With that background, let's take a look at the best colleges for biology and pre-med in Texas!
Best Colleges for Biology and Pre-Med in Texas
One of the most storied schools in Texas, a degree from Rice University commands respect. Rice offers great programs in many academic disciplines, and biology is no exception. The university has ranked in the top-40 nationally in biological sciences, and has specific resources and guidance for undergraduate students hoping to apply for medical school.
Rice University offers a host of majors in the biological sciences, including Biochemistry, Cell Biology and Genetics, Ecology and Evolutionary Biology, and Integrative Biology. As a storied research university, you can also look into opportunities to do research at the undergraduate level.
For those on the pre-med track, Rice provides a separate advising process, "helps you prepare for postgraduate programs and offers guidance during the application process. First-year students should attend the Health Professions Advising Orientation, held early in the fall semester, to begin preparing for potential health profession tracks."
Rice is also home to the Rice Pre-Medical Society (RPMS), which is "an undergraduate student-based organization that aims to provide resources, advice and opportunities to all Rice students interested in the health professions".
The society has programs including the "Big Owl/Little Owl Program (BOP) that connects a small group of Rice undergraduates with current medical students and physician mentors to promote discussion of medical issues and lifestyle topics in a causal setting and an annual Medical Speaker Conference that brings together physicians, researchers and professors from Rice and the Texas Medical Center to explore a health-related theme."
The Big Owl/Little Owl program sounds like an incredible opportunity, but isn't a guarantee. We'd recommend looking closely into the requirements for this program and how likely you are to get in. Rice is a fine choice for biology and pre-med students, but other universities have similar pre-med guidance programs for all pre-med students.
Our next choice among the best colleges for biology and pre-med in Texas is another private university that offers an even stronger guidance program.
Trinity University owns a U.S. news ranking of 1st among all liberal arts colleges in the West. The university's greatest strength is the personal aspect of its educational experience. Small classes are taught by faculty who will know you personally, and the small-school environment means it will be easy to get the academic support and guidance you need and not get lost in the crowd.
The Trinity pre-med program highlights four strengths of the program that set them apart:
90 percent med school acceptance rate for students with 3.6 GPA
Peer tutors serve in all required courses for medical school
Trinity chapter of AMSA offers shadowing programs, volunteer and networking opportunities
Faculty know all students well enough to write comprehensive, compelling letters of recommendation
One reason for this very high medical school acceptance rate is that "Trinity University's Health Professions Advisory Committee writes a letter of evaluation for every student who applies. Some schools have an internal selection process and will write letters, give practice interviews, etc., for only the highest-achieving students."
With fewer students and a better student-to-faculty ratio, Trinity provides an excellent education in biology and also makes the whole pre-med process as simple as possible. If you use the resources provided, maintain a good grade point average, and do well on the MCAT, you have an excellent choice to be admitted to medical school. That's one of the main goals of pre-med, isn't it, and Trinity University does it very, very well.
UT Austin is the only public university to make our rankings, and that gives it a distinctive advantage in national recognition due to UT Austin's size and recognized academic strength. It also gives UT Austin an advantage in a very important area—tuition costs for Texas students!
UT Austin ranks in the top 30 nationally in the biological sciences, and their research program is both broad and deep in this area. However, the classic statements about being a self-starter and planning your own path are especially true at public universities like UT Austin.
As one humorous example, their pre-medical resources include a "Do-It-Yourself Pre-Medical Guide." The guide itself provides a lot of useful direction about the MCAT, volunteering, and other topics, but it's on you to take advantage of resources, seek research opportunities, maintain a good grade point average, and actually do all the things necessary to be admitted to grad school.
In summary, to make the most of UT Austin's strong biology program, you're going to have to compete with other students, set yourself apart, and generally take charge of your own education.
If you're a high achiever in academics and have a proactive attitude in your planning and preparation, then UT Austin may be your best choice for pre-med. If you're pursuing a less-competitive path in biology, then UT Austin's benefits are even more apparent.
When it comes to the best colleges for biology and pre-med in Texas, UT Austin stands atop all public universities and is an excellent alternative to the three private universities on our list.
Baylor University is home to a well-respected medical school and a great biology and pre-med program to go with it. Ranked 1st by multiple publications among all Texas universities in the biological sciences, Baylor is the best of Texas many choices in biology and pre-med.
Baylor's pre-medicine program is not a specific major, although it does require certain courses that are necessary for medical school applications. Don't be deceived though, this program is thorough and offers great opportunities for undergraduate students, "including advising, the opportunity to attend professional workshops, research opportunities and student organizations".
Baylor's Pre-med/Pre-dent Advisory Committee was specifically formed to help Baylor's undergraduate students prepare for medical school. The Committee members "work with many medical and dental schools to garner valuable information for Baylor students. The Committee prepares composite evaluations that include a plot of chronological grade progression and teacher and committee ratings, which are based on a variety of personal and academic characteristics. The committee reviews comments based on the interview, personal knowledge and application materials. Their comprehensive evaluations are often an important component of the student's application."
To summarize, a specific focus of this program is to write a detailed review / recommendation letter for your medical school application! Obviously you still have to put in the hard work of getting good grades and knocking out the MCAT, but this puts you at a significant advantage in your medical school application. It also just helps make the path clear and simple so you know how to focus your time most efficiently.
Baylor also offers a pre-healthcare student organization for professional and intellectual development, offering common-interest forums and a service program to benefit the Baylor and Waco communities.
Finally, Baylor offers a Science & Health Living-Learning Center so that you can easily meet others on a similar academic course and collaborate in your studies, research, and more.
Baylor is the most prestigious of the best colleges for biology and pre-med in Texas for a reason. Their academic excellence, strong medical school, and Pre-Med Advisory Committee set them apart from the rest. As a private school, you can also take advantage of lower student-to-faculty ratios and other resources to help smooth your path to medical school.
In short, if you can afford the tuition, Baylor is the best place to study biology and specifically to prepare for medical school.
Scholarship essays will play an important role in both private and college-specific scholarship opportunities, so we encourage you to check out our 15-step process to write great scholarship essays. The sticker price of these colleges can be daunting, especially for the private universities like Baylor. Big grants and scholarships aren't guaranteed, but they are out there, so don't cross these excellent colleges off of your list because of the tuition just yet.
If you aren't able to attend one of these colleges, remember that your GPA and MCAT results will be the most significant factors in your medical school applications, so all hope is certainly not lost.
Wherever you go, we wish you the best in your academic journey! We'll be here to help provide resources and point you in the right direction!