Is Brookdale Community College free? • Tuition Cost, Aid, and Scholarships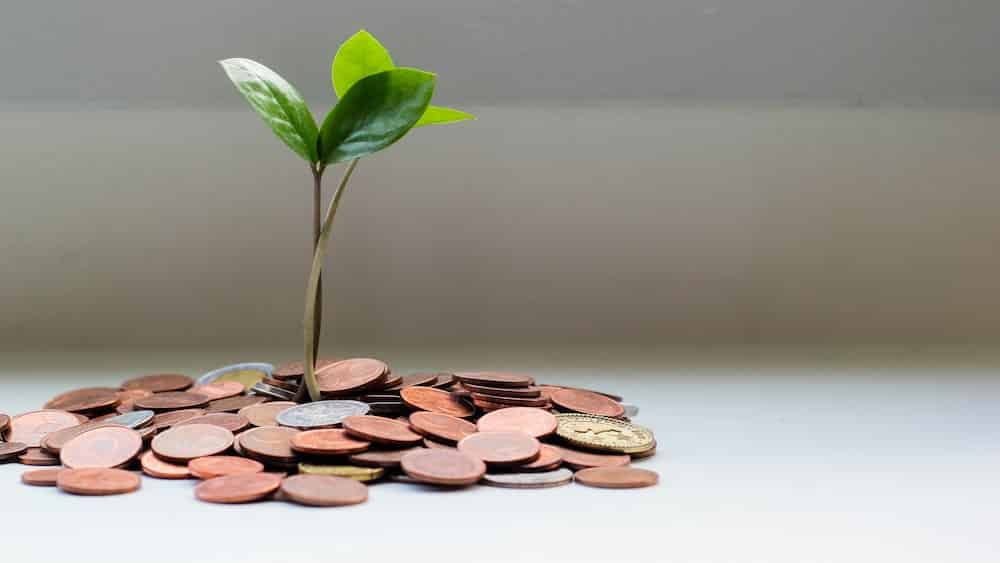 Is Brookdale Community College free?
Is Brookdale Community College free? Officially there are still tuition and fees, but the incredible Tuition-Free Brookdale Community College Opportunity Grant (CCOG) makes Brookdale completely free for many students!
Before we get into the exciting details, be sure to also check out our comprehensive review of Brookdale, including rankings, transfer pathways, and other common questions.
In this article, we'll cover the details of the Tuition-Free Brookdale grant. We'll also go over tuition costs and scholarships, and give you the low-down on campus housing.
If you want to learn more about the college, we've also written a full review of Brookdale Community College's programs and rankings right here.
What is the Tuition-Free Brookdale College Opportunity Grant (CCOG)?
According to the Brookdale website, this grant "pays for the cost of tuition and approved educational fees that other grants do not cover".
This is a great offer—a little less than a full ride, but by paying for fees it goes further than many college scholarships and grants.
To qualify for this generous grant, you'll need meet at least the following requirements:
Have a total household adjusted gross income of $80,000 or less
Be a NJ resident or Dreamer for 12 months prior to starting classes
Complete a Free Application for Federal Student Assistance (FAFSA) or the New Jersey Alternative Financial Aid Application, whichever is applicable to your status
Enroll in at least six (6) credits at Brookdale Community College
Maintain satisfactory academic progress
One great thing about the Tuition Free Brookdale program is that it's not restricted to full-time students. Six credits is less than half of a full course load (15 credit hours), and generally equates to just two classes.
By offering the grant for part-time students, Brookdale is able to help more working professionals, stay-at-home parents, and others who don't have the opportunity to study full-time.
If you don't qualify, we'll look at more ways you can make a Brookdale education free through scholarships.
How much is Brookdale Community College (Tuition)?
As a public state college, tuition at Brookdale Community College has three rates:
Tuition for Monmouth County residents and armed forces personnel and dependents stationed in Monmouth County
Tuition for in-state students
Tuition for out-of-state students
The tuition rates we'll share below are accurate through the summer courses of 2023.
Tuition for Monmouth County Residents
The chart below shows the tuition for Monmouth County residents, coming in at $153.00 per credit, or $192.78 per credit including fees.
The maximum tuition and fees per semester for Monmouth County residents is $2,891.70, which equals $5,783.40 per school year.
For those who don't qualify for the Tuition Free Brookdale grant, this is still a great tuition value.
No. of Credits
Tuition
Total Fees
Student Life Fees
Campus
Facilities Fees
Technology Fees
Campus Improvement
Fees
Total
1
$153.00
$39.78
$1.75
$10.13
$14.90
$13.00
$192.78
2
306.00
79.56
3.50
20.26
29.80
26.00
385.56
3
459.00
119.34
5.25
30.39
44.70
39.00
578.34
4
612.00
159.12
7.00
40.52
59.60
52.00
771.12
5
765.00
198.90
8.75
50.65
74.50
65.00
963.90
6
918.00
238.68
10.50
60.78
89.40
78.00
1,156.68
7
1,071.00
278.46
12.25
70.91
104.30
91.00
1,349.46
8
1,224.00
318.24
14.00
81.04
119.20
104.00
1,542.24
9
1,377.00
358.02
15.75
91.17
134.10
117.00
1,735.02
10
1,530.00
397.80
17.50
101.30
149.00
130.00
1,927.80
11
1,683.00
437.58
19.25
111.43
163.90
143.00
2,120.58
12
1,836.00
477.36
21.00
121.56
178.80
156.00
2,313.36
13
1,989.00
517.14
22.75
131.69
193.70
169.00
2,506.14
14
2,142.00
556.92
24.50
141.82
208.60
182.00
2,698.92
15
2,295.00
596.70
26.25
151.95
223.50
195.00
2,891.70
Tuition for New Jersey Residents
For residents of New Jersey who aren't residents of Monmouth County, tuition is $258.50 per credit, with a maximum tuition and fee rate of $4474.20 per semester for 15 credit hours or above.
One important note is that any New Jersey resident can take any online course (full online or online remote live), at the lower in-county tuition and fee rate.
Tuition for Out-Of-State Students
For out-of-state residents, tuition rises again to $283.50 per credit hour, with a maximum tuition and fee payout of $4849.20 per semester (15 credit hours).
All students may be subject to additional program specific fees in the following programs:
Nursing
Radiological Technology
Respiratory Therapy
Automotive Technology
Brookdale Community College Scholarships
Even if you don't qualify for the Tuition Free Brookdale grant, the school offers other scholarships which you can apply for:
Caroline Huber Memorial Scholarship: 10 (Ten) $1,000.00 scholarships
Robert Anthony Melita Memorial Scholarship: Two (2) $1,500 scholarships
The Kane Brewing Company Scholarship: One (1) $4,000 scholarship
Donna Paynton Memorial Nursing Scholarship: Two (2) $500 scholarships
Corporate Resource Alliance Scholarship: Two (2) $500 scholarships
Theo Gade Endowed Memorial Radio Broadcasting Scholarship: One (1) $1,700 scholarship
The Frank Whyman Scholarship for Immigrant Students
Wilbur Ray Memorial Scholarships
There are also other independent scholarships available to students in the area. These location-specific scholarships often have less competition, so there's a higher chance for you to end up with the sweet scholarship savings.
The Monmouth County Board of Chosen Freeholders, $5,000 per year, up to two years
The Freehold branch of the American Association of University Women (AAUW), $2,000 per year
Jobs at Brookdale
Students can also pay for tuition through on-campus jobs. Federal work-study is the most popular program for these jobs. Some of the most common work-study jobs at Brookdale are:
Counseling areas
Human Services
Scroll & Pen Bookstore
Jersey Blues Cafe
Registration
Financial Aid
Math/Science area
Computer Science area
Student Activities
Collins Arena
Performing Arts Center
To apply for one of these work-study jobs at Brookdale, students will need to complete the FAFSA.
For jobs off campus both during and after college, Brookdale hosts various career fairs and career-oriented events.
Finally, you can check out our rankings of the best part-time jobs with tuition reimbursement. A few companies are surprisingly generous helping out their student employees.
Does Brookdale Community College have dorms?
Another common question students have is, "Does Brookdale Community College have dorms?" The answer is that no, Brookdale does not have dorms on campus.
While renting an apartment is always an option, Brookdale also runs a popular homestay program.
How to Apply to Brookdale
Is Brookdale Community College free? For many students, yes! For many others, it still offers a reasonable tuition which can be offset by scholarships or work-study.
If you still have more questions about Brookdale, don't forget to check out our full review of Brookdale right here, complete with rankings.
If you're interested in applying, you can find all that information on this page of Brookdale's website.
You can also give them a good old fashioned phone call at 732-224-1857.