3 Best Colleges for Computer Science in New Mexico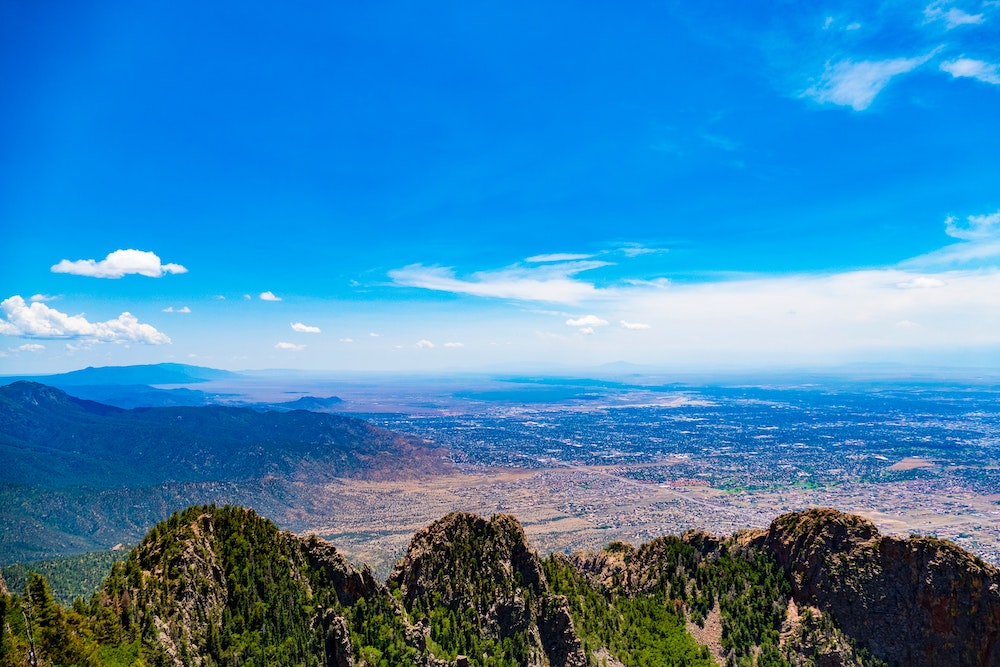 The best colleges for computer science in New Mexico are all accredited in computer science by ABET. If you'd like to study computer science in New Mexico, these three colleges are all good options.
Computer science prepares you for a job as a software developer—named the best job in America by U.S. News and World Report. Software developers code the systems, programs and apps that we couldn't live without, and they get paid well to do so. The Occupational Outlook Handbook reports a median annual salary of $105,590, and these jobs aren't going away. The OOH predicts 21% job growth over the next ten years.
If you're interested in computer science, you can also check out College Guidepost's rankings for the best value colleges in computer science, as well as the best overall. In this article, we'll look at the best colleges for computer science in New Mexico.
Let's get straight to the countdown.
3. New Mexico State University
New Mexico State is a public research university founded in 1888 and enrolling more than 14,000 students. Business Insider has called New Mexico State one of the 50 most underrated colleges in America, and the Brookings Institute ranked New Mexico State in among "the top 10% for value-added mid-career salary".
In computer science, New Mexico State was ranked 133rd in the nation at the graduate level (U.S. News), a solid ranking 44 places ahead of New Mexico Tech. We do think New Mexico Tech should be ranked higher—as you'll see—but that's beside the point.
New Mexico State's computer science department has twelve tenure-track faculty and over 200 undergraduate students, allowing for plenty of student-professor interaction in the classroom, and is a great choice for computer science majors. Tuition is under $7,000 a year, too, providing a great value for New Mexico State's ABET-accredited computer science degree.
2. University of New Mexico
The University of New Mexico in Albuquerque is the state's flagship research university, offering over 200 degree programs to its 21,000 students. Multiple publications rank the university first overall in New Mexico, including Washington Monthly, which ranks the University of New Mexico 139th in the nation.
The UNM computer science department has 17 tenure-track professors who are active in research, and offers a B.S. in computer science accredited by ABET. Ranked 75th in the nation (and 1st in New Mexico) by U.S. News, you can know that a UNM computer science degree will command respect in New Mexico and beyond.
While many publications rank New Mexico's flagship university 1st in the state, we're ranking it a very respectable 2nd. Still, with tuition and fees under $9,000 a year, the University of New Mexico is a great choice for computer science majors.
1. New Mexico Institute of Mining and Technology
Known for science, engineering, and research, the New Mexico Institute of Mining and Technology is a small public university enrolling around 1,800 undergraduate students. 70% of the students major in engineering, and 85% have job offers when they graduate.
New Mexico Tech has received numerous accolades, including a Payscale ranking of 5th among all national public universities. Three publications named the institute the best university in New Mexico, while Inc. Magazine ranked New Mexico Tech 18th in the nation for "public universities with the smartest students".
New Mexico Tech's computer science department is the second largest in the school, offering an ABET-accredited undergraduate degree. They also provide a 5-year B.S. to M.S. option.
With tuition running just over $7,000 a year for residents, we believe New Mexico Tech offers the best computer science program in the state, at the best value.
Thanks for reading! If you'd like to see the best colleges for computer science in another state, you can find the index here.