3 Best Colleges for Computer Science in Missouri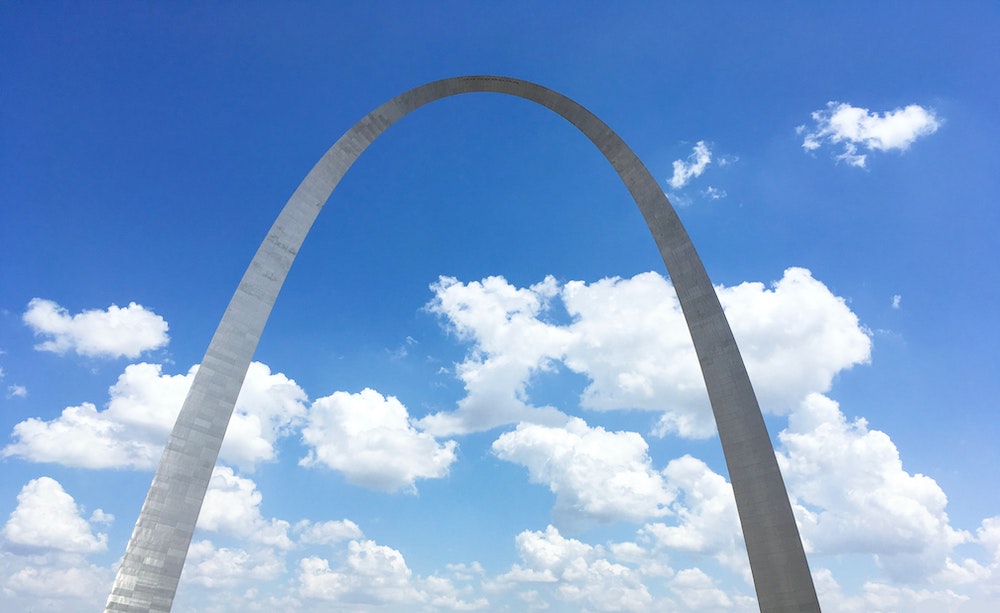 The best colleges for computer science in Missouri offer something for everyone, from the state's flagship university to a prestigious private institution.
Computer science prepares you for a job as a software developer—named the best job in America by U.S. News and World Report. Software developers code the systems, programs and apps that we couldn't live without, and they get paid well to do so. The Occupational Outlook Handbook reports a median annual salary of $105,590, and these jobs aren't going away. The OOH predicts 21% job growth over the next ten years.
If you're interested in computer science, you can also check out College Guidepost's rankings for the best value colleges in computer science, as well as the best overall. In this article, we'll just cover the best colleges for computer science in Missouri.
Let's start with our honorable mentions and then get to the top three.
Honorable Mention: ABET-accredited programs that didn't make our list include the University of Central Missouri, Fontbonne University, University of Missouri – Kansas City, Missouri State University, University of Missouri – Rolla, Southeast Missouri State University, and Southwest Baptist University. Missouri also has several respected private institutions that offer computer science majors, though none of the following are accredited by ABET: College of the Ozarks, Cottey College, Drury University, Webster University, William Jewell College, and Saint Louis University.
3. University of Missouri – Columbia
Missouri's flagship university is the biggest in the state, with over 30,000 students enrolled. Mizzou's points of pride include over 300 degree programs and a top ten national ranking in undergraduate research.
Mizzou's department of engineering's annual report boasts of average freshman ACT scores of 29.8, more than 400 companies recruiting graduates annually, and an average starting salary of $62,400.
Even though Mizzou doesn't earn our highest ranking, you can be sure that their ABET-accredited computer science degree commands respect around the country. With in-state tuition under $13,000 a year, the University of Missouri is also a great value in computer science.
2. Missouri University of Science and Technology
Missouri S&T was founded in Rolla in 1870, and continues to emphasize the technical fields that include computer science. With fewer than 7,000 undergraduate students, Missouri S&T offers a more personalized experience than Mizzou without compromising on academic quality. In fact, Washington Monthly ranked Missouri 70th in the nation overall—42 places ahead of Mizzou.
Missouri S&T also placed 1st in Missouri in median earnings 10 years after entering college, with a median salary of $68,979. In this category, which students tend to care about, Missouri S&T beat even the illustrious Washington University in Saint Louis.
In the computer science major, graduates did even better out of college, earning an average of $70,995. With these metrics, we're ranking Missouri S&T 2nd in the state for computer science. With tuition under $9,000 a year, Missouri S&T's ABET-accredited B.S. in computer science program is by far the best value in the state. In fact, our next university costs six times as much!
1. Washington University in Saint Louis
Missouri's most prestigious private university offers the best academics in the state, and it's not really close. The faculty include four Pulitzer Prize winners and 55 National Academy of Sciences members. You'll have plenty of opportunities to interact with the faculty as well, with a 7:1 student to faculty ratio.
These strengths lead to Washington University in Saint Louis' ranking as 19th overall among national universities (U.S. News). While computer science isn't their best-known program, they're still Missouri's only university ranked in the top 50. In fact, they were the first university in the nation to award a PhD in computer science.
If you manage to get accepted, Washington University in Saint Louis offers the best computer science program in the state. As you might expect from an esteemed private university, tuition isn't cheap. It's currently set at $56,300 a year.
Conclusion
As you can see, the best colleges for computer science in Missouri have something to offer for everyone, from the big state school, to a great science and tech university, to a prestigious private institution. If you want to study computer science in Missouri, each of these programs will do a great job launching your career.
If you'd like to see the best colleges for computer science in another state, you can find the index here.