3 Best Colleges for Computer Science in Massachusetts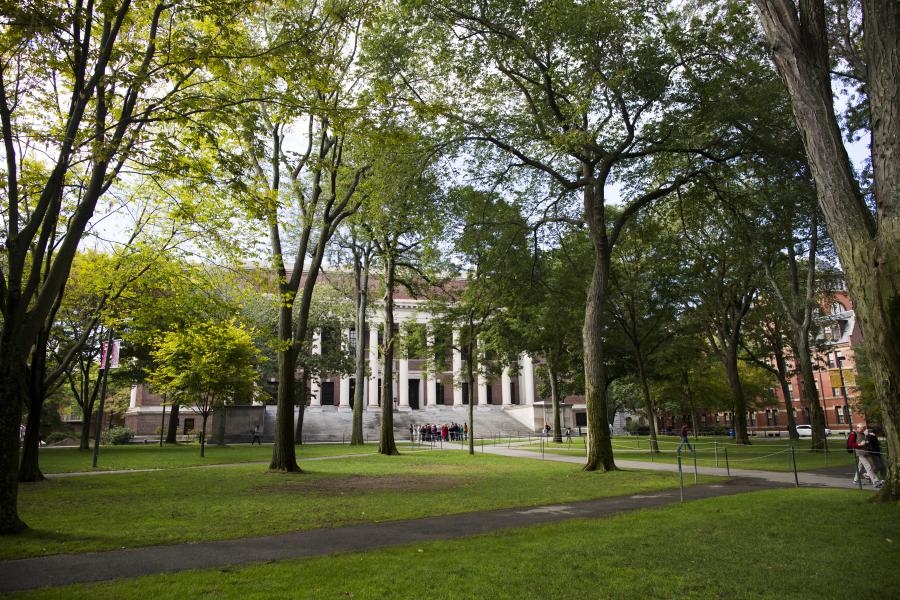 Today we're ranking the best colleges for computer science in Massachusetts, and there are some great ones. Massachusetts has eight programs in U.S. News top hundred for computer science, with two of the nations best programs fighting for the top spot.
Computer science prepares you for a job as a software developer—named the best job in America by U.S. News and World Report. Software developers code the systems, programs and apps that we couldn't live without, and they get paid well to do so. The Occupational Outlook Handbook reports a median annual salary of $105,590, and these jobs aren't going away. The OOH predicts 21% job growth over the next ten years.
In this article, we'll look at some great colleges and universities that offer computer science programs in Massachusetts, along with our top three choices. You can also check out College Guidepost's rankings for the best value colleges in computer science, as well as the best overall.
Before we count down the best colleges for computer science in Massachusetts, we'll list a few especially-honorable mentions.
Honorable Mentions: The University of Massachusetts' branches in both Boston and Lowell are both ranked in the top 150 in computer science, while Brandeis University, Tufts University, and Worcester Polytechnic Institute rank in the top 100. Boston University and Northeastern crack the top fifty. All of these universities offer an incredible quality in computer science, but they all fall short of the top three.
3. University of Massachusetts Amherst
UMass Amherst is Massachusetts' flagship university, with an undergraduate enrollment of over 24,000 students. UMass Amherst's accolades include a 24th in the nation ranking among public universities, while Money and Kiplinger's Personal Finance rank UMass Amherst in the top 100 for best value. According to The Princeton Review, UMass also finished 1st in the nation in an often-overlooked category: best campus food.
Moving from the cafeteria to the classroom, the computer science programs have very competitive admission, with the average student scoring a 1457 on the SAT. With an artificial intelligence ranking of 11th in the country, the classroom experience doesn't disappoint. What happens after college graduation is even more impressive—a median salary of $90,000.
Tuition and fees are over $16,000 a year, but that's an absolute bargain for the quality of UMass Amherst's computer science programs. UMass Amherst is clearly one of the best colleges for computer science in Massachusetts, even among such prestigious company as the next two universities.
2. Harvard University
Harvard's name speaks for itself. Instead of citing college rankings, they boast of "48 Nobel Laureates, 32 heads of state, 48 Pulitzer Prize winners". Okay Harvard, you've convinced us.
Even in its less-famous fields like computer science, everyone pays attention to a Harvard degree. With an undergraduate body of about 7,000 students, the Ivy League school is famous for its academic quality and highly-selective admissions.
In computer science, Harvard offers a 4-year Bachelor's and Master's degree track for especially-driven students.
If you can get a coveted Harvard acceptance letter and afford the tuition (just under $50,000 a year), no one will look down on your Harvard computer science degree. Well, except for the graduates of our next institution.
1. Massachusetts Institute of Technology
You probably saw this coming, since we already ranked MIT 2nd in the nation for computer science. But yes, we must state the obvious: MIT is the best college for computer science in Massachusetts. This accolade probably won't mean much to them, since Qs has named them the world's best university for nine years in a row.
The prestigious institution lives up to its reputation in the computer science major, with its graduate school ranked 1st overall, 1st in systems, 1st in theory, and 2nd in artificial intelligence by U.S. News.
Washington Monthly data shows MIT students' median earnings ten years after initial enrollment (across all majors) at $98,799—beating out Harvard and Stanford for the best earning potential in the U.S.
With these incredible rankings and statistics on graduate success, the yearly tuition of $53,450 seems justified, even if it's tough to swallow. MIT is the best college for computer science in Massachusetts—and arguably the best in the world.
Closing Thoughts
As you've seen, the best colleges for computer science in Massachusetts have a lot to offer. Even universities that didn't make our honorable mentions list will do an excellent job of launching your career as a software developer. Honestly, if you're looking to study computer science in Massachusetts, it's hard to go wrong.
If you'd like to see the best colleges for computer science in another state, you can find the index here.