4 Best Colleges for Computer Science in Kansas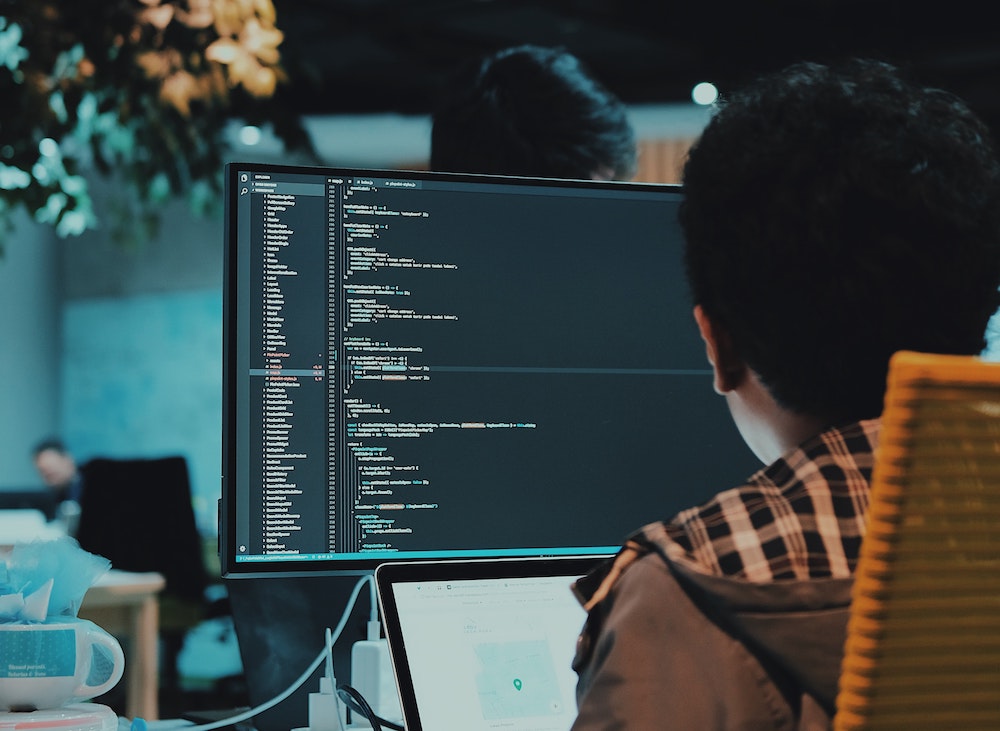 Today we're ranking the best colleges for computer science in Kansas. Kansas has three ABET-accredited universities in computer science, with two storied programs duking it out for the top spot.
Computer science prepares you for a job as a software developer—named the best job in America by U.S. News and World Report. Software developers code the systems, programs and apps that we couldn't live without, and they get paid well to do so. The Occupational Outlook Handbook reports a median annual salary of $105,590, and these jobs aren't going away. The OOH predicts 21% job growth over the next ten years.
In this article, we'll look at a few colleges and universities that offer computer science programs in Kansas, along with our top four choices. You can also check out College Guidepost's rankings for the best value colleges in computer science, as well as the best overall.
Let's get started and count down the best colleges for computer science in Kansas.
4. Wichita State University
Wichita State University, a public research university in (you guessed it) Wichita, is one of only three Kansas institutions which offer ABET accreditation in computer science. Wichita's computer science program emphasizes applied learning, and enrolls over 300 students.
Wichita State's in-state tuition is also under $7,000 a year, so you can't beat the price. With its ABET accreditation, Wichita State is a good choice for computer science majors.
3. Benedictine College
A Catholic institute, Benedictine College offers quality academics and recently built a huge new STEM building that houses their computer science program. While not as well-known as Kansas' public universities, Benedictine's academic accolades include multiple rankings as the best college in Kansas.
For those who prefer a private Catholic university, Benedictine offers a great computer science program, with tuition and fees running just over $30,000 a year.
2. University of Kansas
The University of Kansas is the biggest university in the state, and a member of the exclusive Association of American Universities (AAU). Kansas' flagship university was founded in 1865, with the main campus in Lawrence, Kansas.
The University of Kansas offers several highly-ranked programs, and while computer science isn't its most famous major, KU is still the only Kansas institute that U.S. News ranked in the top 100. The computer science department offers a great classroom experience and several computer science student organizations. Their computer science degree is also fully accredited by ABET.
With in-state tuition and fees of roughly $12,000 a year, the University of Kansas is an excellent choice for computer science.
1. Kansas State University
Kansas State, located in Manhattan, is the second largest university in Kansas. Their accolades include a 12th in the nation ranking from the Wall Street Journal for greatest improvement of students' critical thinking skills.
Kansas State's computer science department is growing rapidly, offering four ABET-accredited degrees: computer science (B.S.), cybersecurity (B.S.), computer science entrepreneurship (B.S.), and a computer science to M.B.A. track.
The computer science department boasts 16 tenure-track professors and new computer science buildings, with four "core focus areas": cybersecurity, cyberphysical systems, data science, and high assurance software.
With annual in-state tuition under $10,000, Kansas State is the best college for computer science in Kansas, and it's also the best value.
Thanks for reading! If you'd like to see the best colleges for computer science in another state, you can find the index here.