5 Best Colleges for Computer Science in Indiana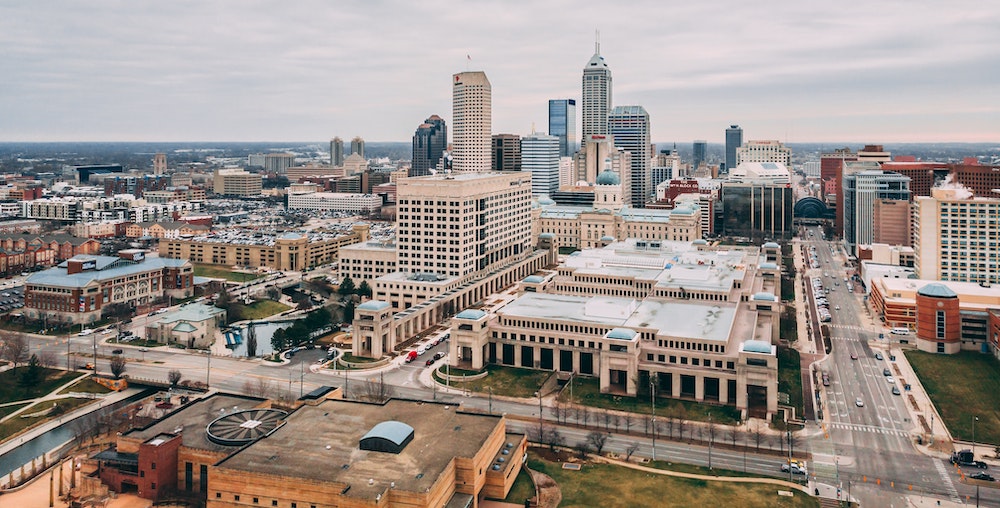 Ranking the best colleges for computer science in Indiana is no easy task, with two nationally-acclaimed colleges competing for the top spot. If you're looking to study computer science in Indiana, there are some great options!
Computer science prepares you for a job as a software developer—named the best job in America by U.S. News and World Report. Software developers code the systems, programs and apps that we couldn't live without, and they get paid well to do so. The Occupational Outlook Handbook reports a median annual salary of $105,590, and these jobs aren't going away. The OOH predicts 21% job growth over the next ten years.
In this article, we'll give a quick summary of the colleges and universities that offer computer science programs in Indiana, along with our 1st choice. If you're looking for the best computer science programs in the nation, you'll find those rankings here.
Honorable Mention: Ball State was formerly accredited by ABET, and Indiana State's graduate program was ranked 133rd nationally in computer science. IU's graduate school ranked 55th in the nation, but is not accredited by ABET. There are also smaller colleges offering computer science majors, including Taylor University. Now, on to our top five!
5. University of Evansville
Located in the city of Evansville, Indiana, the university enrolls over 2,000 students. The majors fall under the umbrella of the university's four schools: arts and sciences, education and health sciences, engineering and computer science, and business.
The university ranked 6th out of 162 schools in U.S. News and World Report's "Regional Universities Midwest" category, and 13th in study abroad opportunities, thanks to their partnership with Harlaxton College in England. They are also one of fewer than 50 Ashoka Changemaker colleges, recognized for innovation and stimulating social change.
The University of Evansville is one of only four Indiana universities with ABET-accredited computer science degrees. If you're looking for a smaller private university with an excellent computer science program, the University of Evansville is a great option.
4. University of Notre Dame
Notre Dame is the most esteemed Catholic university in the country. Ranked among the top 25 universities of America by U.S. News & World Report, Forbes, Niche, and more, Notre Dame's academic credentials are unquestioned.
Their computer science program is no exception, ranked 58th nationally at the graduate level and accredited by ABET.
The one downside is an annual tuition of over $57,000, but if you've always dreamed of going to Notre Dame, their computer science department offers a high faculty-to-student ratio and a well-respected education.
3. IUPUI
Located in the heart of Indianapolis, IUPUI offers a computer science degree from Purdue University. As you'll see later in our rankings, a Purdue degree in computer science is among the most respected in the nation.
IUPUI also offers a five-year track to a computer science M.S., and the annual tuition is under $10,000 a year.
If you're interested in attending an affordable commuter school in Indianapolis with one of the most respected computer science degrees in the nation, IUPUI is for you.
2. Rose-Hulman Institute of Technology
The Rose-Hulman Institute of Technology in Terre Haute, Indiana, is a renowned private university with an undergraduate enrollment of just over 2,000 students.
Among undergraduate computer science programs that don't offer a doctorate, Rose-Hulman ranked 1st in the nation in five programs, including computer engineering. College Factual ranked their computer science program 9th in the nation, and the university has won so many other accolades we won't even try to list them—you can read more here.
In fact, if it weren't for the tuition of almost $50,000 a year, Rose-Hulman would take the 1st place position. If you do have an opportunity to attend Rose-Hulman, don't think twice. Rose-Hulman's student experience and computer science major are among the best in the nation.
1. Purdue University
The Wall Street Journal named Purdue the 4th best value in the U.S., and that's especially true when it comes to engineering and computer science. Multiple publications list Purdue among the top twenty computer science programs in the United States, and Purdue offers nine tracks for specialization.
In fact, their reputation is so good that we named Purdue's computer science program the best value in the nation with an out-of-state tuition of around $29,000 a year. With in-state tuition and fees are under $10,000 a year, being accepted into Purdue's computer science program is kind of like winning the lottery.
Purdue University's computer science program is the best value in the nation, so it's no surprise that for Indiana residents, Purdue is the clear 1st choice for computer science degrees.
Thanks for reading! If you'd like to see the best colleges for computer science in another state, you can find the index here.