5 Best Colleges for Computer Science in Arkansas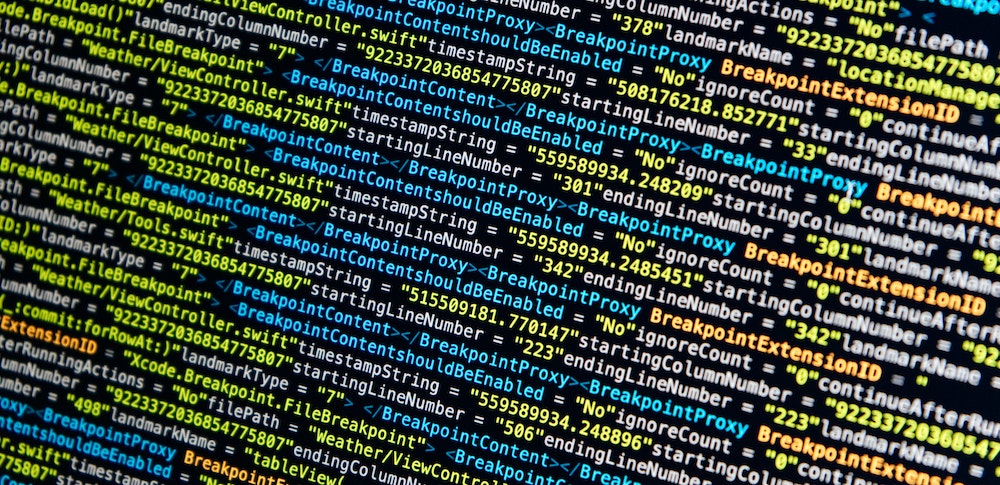 We're here to rank the 5 best colleges for computer science in Arkansas! Computer science prepares you for a job as a software developer—named the best job in America by U.S. News and World Report.
Software developers code the systems, programs and apps that we couldn't live without, and they get paid well to do so. The Occupational Outlook Handbook reports a median annual salary of $105,590, and these jobs aren't going away. The OOH predicts 21% job growth over the next ten years.
In this article, we'll summarize the colleges and universities that offer computer science programs in Arkansas, along with our 1st choice. You can also check out College Guidepost's rankings for the best value colleges in computer science, as well as the best overall.
There are five colleges in Arkansas which have been historically accredited by ABET in computer science—here they are.
5. Arkansas State University
The only university on this list not currently accredited by ABET in computer science (expired in 2001), Arkansas State nonetheless offers a computer science program worth considering. Despite a relatively low overall undergraduate ranking by U.S. News, Arkansas State ranked 76th nationally in undergraduate teaching.
Arkansas State offers both a B.A. and a B.S. in computer science. The B.A. provides a broader educational experience, exploring information technology's applications in the business world, with tracks in electronic commerce, information technology track, and general business. The B.S. focuses on a strong math and science background for future programmers.
With in-state tuition and fees under $9,000 a year, Arkansas State won't break the bank, but the lack of current ABET accreditation is a real downside.
4. Arkansas Tech University
Arkansas Tech offers an ABET-accredited computer science degree, and each student gets hands-on experience through a project in their senior year. The small program and 18:1 student to faculty ratio offer a more personal experience for computer science majors, and annual in-state tuition and fees are under $10,000. If you like Arkansas Tech, it's a fine place to study computer science.
3. University of Arkansas at Little Rock
The University of Arkansas at Little Rock graduates around 25 computer science students a year. The ABET-accredited program offers a B.S. in computer science, along with a GAME specialization B.S. option.
U.S. News also ranked the graduate computer science program 169th nationally, second among all Arkansas universities. With close connections to Little Rock employers, the University of Arkansas at Little Rock is a fine option if you're looking to work there after graduation, or even if you aren't.
2. University of Arkansas
The University of Arkansas is the biggest university in the state, and sometimes bigger is better when it comes to educational resources. Arkansas' graduate computer science program ranked 147th nationally, the best in the state.
It also offers unparalleled breadth in its computer science courses—a benefit of a larger program with more faculty. The faculty's research is also vibrant, as the University of Arkansas is known as the state's premier research university.
The annual in-state tuition is under $10,000 a year, which makes studying computer science at Arkansas' flagship university an excellent choice. Honestly, the battle for 1st place was hard to call, but we had to go with the underdog.
1. University of Central Arkansas
The University of Central Arkansas's computer science program is the 2nd largest in the state, and not by accident. UCA's computer science program launched over 40 years ago and is fully accredited by ABET.
Some of UCA's strengths include a central location near Arkansas IT employers, a supercomputer, and a Cyber Range for cyberwarfare education. UCA is proud of their computer science program, and stands behind it with the financial resources that keep this program at the cutting edge. The smaller class sizes also provide a great environment for learning and connection.
In addition to the B.S. in computer science, UCA offers a data science focus, as well as a 5-year B.S./M.S. degree. UCA's strong computer science program comes with a price tag of under $10,000 a year in in-state tuition and fees.
When you consider all the factors, the University of Central Arkansas offers the best computer science program in the state.
Thanks for reading! If you'd like to see the best colleges for computer science in another state, you can find the index here.