Best Colleges for English and Literature in Texas • 3 Outstanding Schools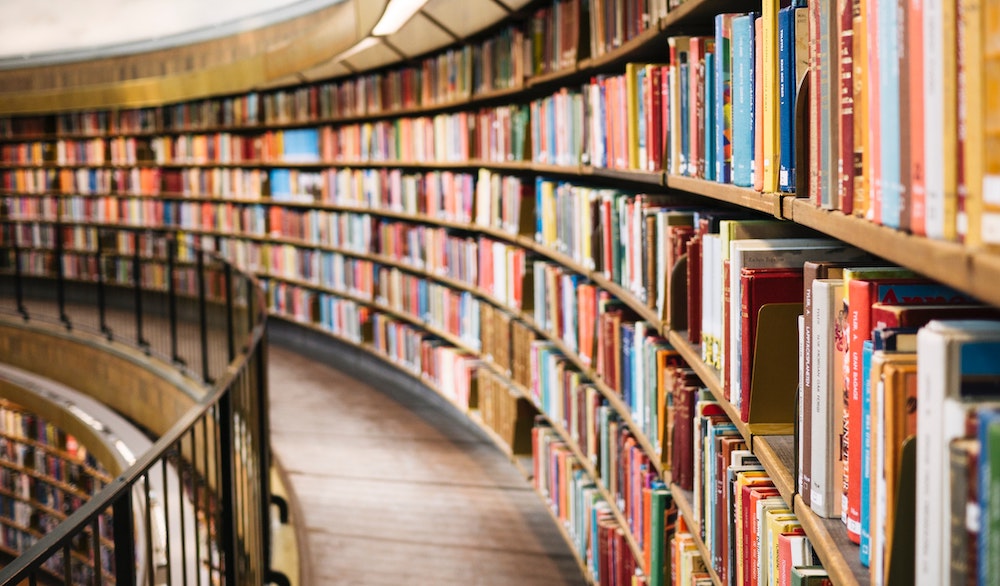 The best colleges for English and literature majors in Texas is a tight battle between two respected schools that offer very different college experiences.
Our honorable mentions for English and literature include the University of North Texas, Texas Christian University, Texas Tech University, all of whom offer respected programs. The three universities closest to making our countdown were Baylor University, Southern Methodist University, the University of Houston, and Texas A&M University, all of which offer English and literature programs ranked among the nation's top 100.
If you're considering majoring in English or literature at one of the schools mentioned above, you'll be just fine, but the three best colleges for English and Literature in Texas manage to set themselves apart with academic prestige and great classroom learning environments, among other factors. Let's take a look!
Best Colleges for English and Literature in Texas
When it comes to English and Literature, the material that you'll be reading makes a big difference in your college experience. In this arena, Rice University "offers a distinctively innovative creative and critical education. Unique among our peer institutions, our signature creative and critical curriculum integrates the creative aspects of the study of literature and the critical features of creative writing."
Specific training includes close reading, analytical writing, cultural history, and craft/form, while faculty "research and pedagogy cover the breadth of the study of British and American literatures and cultures ranging from the medieval era to the present".
It's unlikely you'll find a time period or culture that Rice faculty are unfamiliar with, but the faculty's greatest strengths are found "in the newer interdisciplinary areas of medical humanities, ecocriticism, post-humanism, and environmental humanities".
The department's core curriculum focused on the following areas:
Literature and literary history
Race and ethnicity studies
Feminist and gender studies
Queer theory
Visual culture and comparative media studies
Anglophone literature of the postcolonial world
Again, the program's emphasis on the creative aspects of writing is one big thing that sets it apart, and Rice offers a "vibrant creative writing concentration offering a range of courses in fiction, poetry, and creative non-fiction".
Ranked 41st nationally among English and literature programs, Rice University has an excellent academic reputation in these fields, and as we mentioned before, a lot comes down to what you are looking for specifically in your academic program (and college experience).
Ranked 17th in English by U.S. News among all graduate schools in America, UT Austin offers nationally-recognized and proven programs in English and literature.
As you might expect, extensive writing is part of every English and literature course within the English program. According to the program website, "The bachelor's degree in English represents broad acquaintance with British, American, and world literature written in English as well as its cultural and historical contexts. Discussing this literature in the classroom teaches the ability to articulate and defend ideas, to appreciate the value of ideas different from one's own, and to cooperate in reaching measured consensus about the concerns raised by individual works."
This broad basis gives students a good understanding of English and literature as a whole, while also developing the ability to communicate with excellence in writing.
In terms of job placement, UT Austin claims that "Literacy is not only the goal of the English major, but also the starting point for a lifetime of engagement in professions that need literate employees." Many graduates go on to law school, teaching, or public service careers. Those seeking to break into other fields may struggle more at first but then find that their English education equips them to communicate, advance in their field, and lead effectively.
UT Austin's Department of English offers an honors program, a summer program at Oxford University, writing contests, and English internships.
The University of Texas at Austin offers nationally-renowned programs in English and literature, and they're a great choice for students who want to major in one of those subjects.
Trinity University is ranked 1st in the West among all liberal arts colleges, and the smaller, close-knit environment of a private liberal arts college is perhaps the best environment to study English and literature.
Trinity offers a B.A. in English with potential minors in creative writing, comparative literature, film studies, Medieval and Renaissance studies, and women and gender studies.
The program aims to grow "students' abilities in prose argument, critical and interpretive thinking, and oral communication. Diverse course offerings include multifaceted and interdisciplinary literature topics, gender studies, creative writing, and rhetoric, providing students a well rounded experience."
Other program distinctives include undergraduate research opportunities through the Mellon Initiative, which "integrates high-impact research experiences into the curriculum, especially in lower-division courses, and creates and supports a diverse and inclusive community of undergraduate researchers in the arts and humanities."
Trinity University also emphasizes study abroad experiences as part of every program, and offers writing internships, student publications, an English honor society, and service learning opportunities.
With an excellent reputation as the best liberal arts university in the region, Trinity is uniquely positioned to offer a rounded, deep, and enjoyable experience studying English and literature, and we rank them first among the best colleges for English and literature in Texas.
While Trinity isn't as affordable as Texas' public universities, we can help you find private scholarships with our rundown of the best free scholarship search engines.
Local scholarships can be just as lucrative with less competition, and we've also penned a guide on how to find all the local scholarships near you.
As an aspiring English or literature major, the essays shouldn't be too daunting, but you might still benefit from a glance at our 15-step essay writing process designed specifically for scholarship essays.