3 Best Colleges for Computer Science in Pennsylvania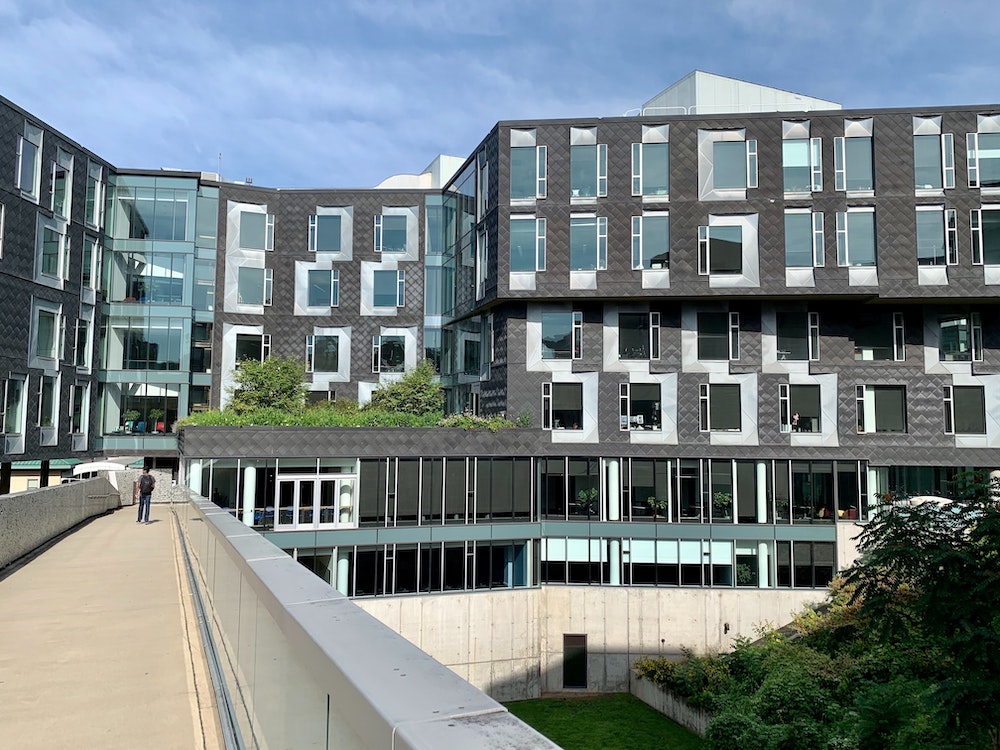 The best colleges for computer science in Pennsylvania include 7 colleges ranked near the top 100 nationally in computer science. Narrowing them down to the top three won't be an easy task, but we've got your back.
Computer science prepares you for a job as a software developer—named the best job in America by U.S. News and World Report. Software developers code the systems, programs and apps that we couldn't live without, and they get paid well to do so. The Occupational Outlook Handbook reports a median annual salary of $105,590, and these jobs aren't going away. The OOH predicts 21% job growth over the next ten years.
If you're interested in computer science, you can also check out College Guidepost's rankings for the best value colleges in computer science, as well as the best overall. In this article, we'll just look at the best colleges for computer science in Pennsylvania.
Let's start with our honorable mentions and then get on to the top three.
Honorable Mention: The best colleges for computer science in Pennsylvania are some of the best in the nation, with these four universities ranked in or near the top 100 nationally and still not making our top three: Drexel University, Lehigh University, Temple University, and the University of Pittsburgh.
3. Pennsylvania State University
Penn State might rank 3rd on our list, but it's far from a consolation prize. The public research university enrolls over 100,000 students across 24 campuses, and has ranked as high as 18th in the nation in undergraduate engineering programs. At the graduate level, the computer science program is ranked 29th in the nation. That's not bad for the 3rd university on our list!
This renowned computer science program comes at a great value for Pennsylvania residents—under $18,000 a year for tuition. While it doesn't quite measure up to our prestigious top two, Penn State is among the best colleges for computer science in Pennsylvania and the nation. For Pennsylvania residents, Penn State also offers the best value for computer science in the state. In fact, tuition costs are 1/3 of those at Pennsylvania's best computer science college.
2. University of Pennsylvania
The oldest Ivy League institution, founded in 1740, continues in its tradition of strong academics. Ranked 6th in the nation among all universities by U.S. News, Penn boasts a 6:1 student to faculty ratio, giving its 26,000 students a great classroom experience and plenty of interaction with professors.
Penn is better known for other majors, but its computer science major still ranks 16th in the country according to CSRankings. The department provides excellent facilities and opportunities for research to undergraduate students.
The tuition of $53,000 can be daunting, but the nation's oldest university continues to be one of its best, and offers a great computer science program.
1. Carnegie Mellon
Founded by Andrew Carnegie in Pittsburgh, Pennsylvania, Carnegie Mellon has been ranked 1st in the nation for undergraduate computer science by the Wall Street Journal. It also shares a first place graduate ranking from U.S. News, and wins the top award from CSRankings.
Carnegie Mellon's undergraduate program offers eight potential concentrations for your computer science major:
With the top ranked program in the nation and incredible flexibility to tailor your degree, Carnegie Mellon is the best college for computer science in America. The only problem is getting into the selective program, and affording the tuition of $57,560 a year. Carnegie Mellon university isn't just the best college for computer science in Pennsylvania, it's also the best in the world.
If you'd like to see the best colleges for computer science in another state, you can find the index here.