14 Easiest DSST Exams for College Credit (DANTES)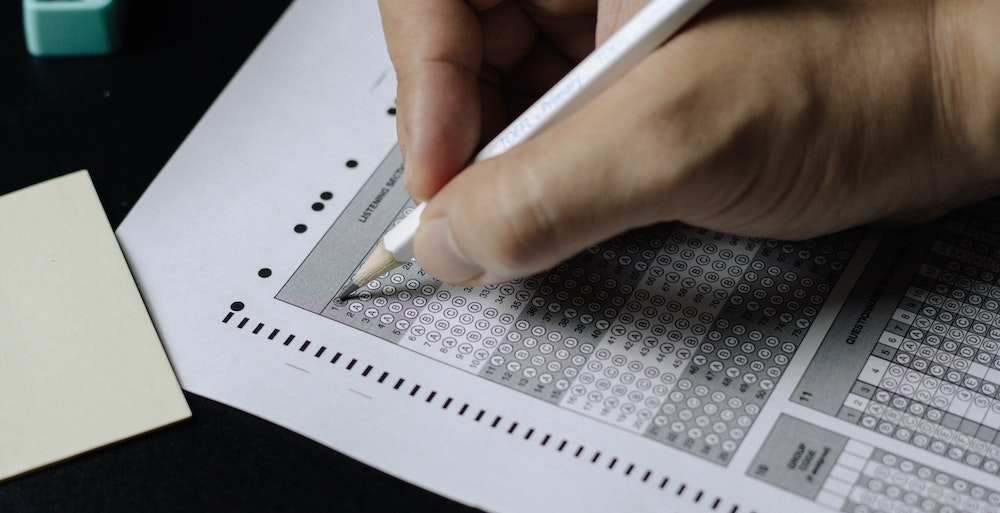 The easiest DSST exams for college credit aren't as well known as their CLEP exam counterparts, but they're just as effective at dishing out those sweet college credits. Once reserved solely for the military, DSST exams (more commonly known as DANTES exams in the past) are accepted by many universities throughout the U.S. If your university is one of these, you're in luck—there are several DSST exams with very high pass rates.
We'll rank them based on military pass rates from the past couple years. The good news? These 14 exams each had a pass rate of 70% or higher. Along with the military pass rates, we recommend considering your own academic strengths and what courses your university accepts when deciding which DSST exams to take.
14. Fundamentals of Cyber Security (70%)
Covering the material you would find in an entry-level cyber security course, this exam will test topics including:
application and systems security
authentication technoligies
cyber security compliance
network and environmental security
vulnerability management
With a 70% pass rate, this could be a good choice if you have a background or interest in IT or cyber security.
13. Substance Abuse (70%)
This exam tests your knowledge of commonly abused substances and what addiction and dependency are. Screening and diagnosis methods and the impact on others are also explored. This exam used to be named "Drug and Alcohol Abuse".
12. Personal Finance (70%)
This exam covers the classic personal finance topics including credit, debt, insurance, and taxes. If you have a solid base in these, you've got a good chance of passing the Personal Finance DSST exam. If not, personal finance is one of the most useful subjects to educate yourself on!
11. Introduction to Law Enforcement (71%)
If you're coming from a civilian background, you may be a disadvantage here compared to the military pass rate of 71%. This exam covers law enforcement in the U.S., including U.S. law and police management and organization.
10. Criminal Justice (72%)
Similar to the law enforcement course above, this exam will test your knowledge of courts, prisons, and sentencing, as well as criminal behavior. If you haven't already studied the basics of criminal justice, you'll need to do some studying to pass this test.
9. Health and Human Development (72%)
This DSST exam covers a wide range of physical and relational topics, including:
nutrition and fitness
common diseases and prevention measures
violence and self-harm
human development
human relationships
Health and Human Development is more intuitive than some of the earlier exams on our list, and also boasts a strong military pass rate of 72%.
8. History of the Soviet Union (73%)
From the revolution to the Berlin Wall, this test covers the whole history of the Soviet Union (including a few years before and after). Perhaps you've read enough spy novels to pass this one, or perhaps you'll need to freshen up on your Soviet history basics.
7. Management Information Systems (73%)
This exam covers business information systems in telecommunications, computer hardware, computer software, and network and database management. There is some overlap here with the Introduction to Computing DSST, so you might consider studying both for a total of 6 credits.
6. Computing and Information Technology (79%)
Covering the foundations of information technology, this course is more general than the MIS test above, and also has a higher pass rate. If you have a decent knowledge base in IT and computers, this is one of the easier DSST exams available.
5. Technical Writing (82%)
Technical Writing exists to convey knowledge rather than to persuade, and this exam will cover the foundations, including:
the purpose of technical writing
the common types of technical documents
how technical documents are commonly organized
technical editing
theory of technical writing
You'll need to learn some basic technical writing terms, but a lot of this exam is intuitive, making it a great DSST exam choice.
4. Business Mathematics (83%)
If you remember much from high school math, this DSST exam is a great option. The business-specific questions will include business graphs, simple and compound interest, depreciation, discounts and markups, gross and net pay, net worth calculation, annuities and securities, and turnover of assets and stocks. With an 83% pass rate, it's worth breaking out the calculator and giving Business Mathematics your best shot.
3. Introduction to Business (84%)
As you might expect, the simple breadth of this course can be challenging. We'd recommend taking Principles of Supervision first (see below) to learn a few of the basic management concepts. Principles of Marketing will also overlap with this exam, so it's not a bad idea to attempt make the most of your study time and take multiple business-related exams.
2. Principles of Supervision (88%)
Widely regarded as one of the easiest DSST exams for college credit, Principles of Supervision is all about managing people—the roles, responsibilities, and functions of managers. As you can see, this test has a high amount of overlap with the Principles of Management exam. Recruiting, staffing, human relations, delegation, diversity, and the theories of management are all covered on this exam.
With an 88% pass rate and high overlap with other business DSST exams, this is a great choice if you're looking to pass your first DSST exam.
1. Ethics in Technology (92%)
Doing the right thing can be hard, but knowing the right thing to do is easy—at least according to the 92% pass rate on this test. Covering internet privacy and security, hacking, free speech and surveillance issues, cybercrimes and cyberterrorism, this exam covers the ethical issues brought on by technology.
The intuitive nature of this DSST exam makes it the easiest on our list, and the most highly-recommended if you're just looking to fill in some elective credit.
We hope you've enjoyed our countdown of the easiest DSST exams for college credit! You can also check out our sister article on the easiest CLEP exams here, or view our scholarship articles on this page.