UIUC Scholarships • 4 Full Scholarships at the University of Illinois Urbana-Champaign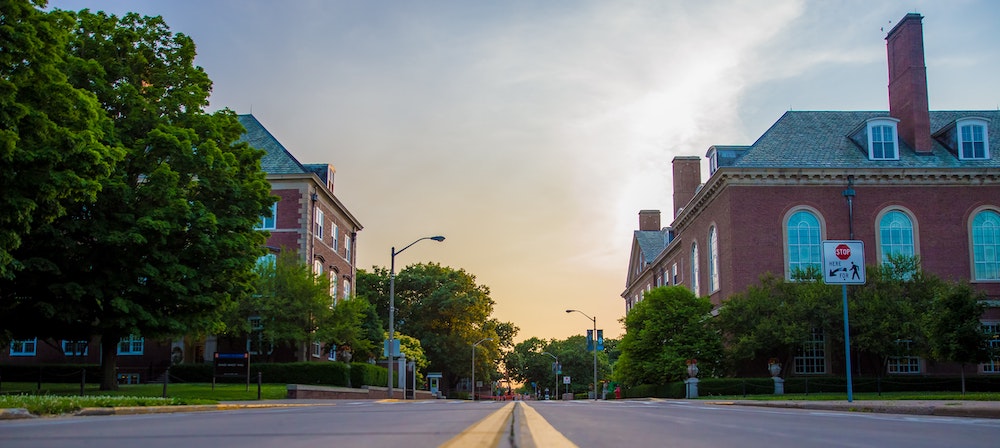 UIUC scholarships give students the opportunity to study at one of the country's finest public universities. These four full scholarships at the University of Illinois Urbana-Champaign have varying requirements, but they all offer an incredible opportunity to incoming freshmen.
UIUC enrolls over 33,000 undergraduate students, with a 17:1 student-to-faculty ratio and over 150 majors. U.S. News ranks UIUC 15th among the nation's public universities, 14th in business programs, and 6th in engineering programs.
Tuition ranges from $16,866 to $21,960 for Illinois residents, compared to $34,316-$39,410 for out-of-state students. The in-state rate isn't bad for the quality of education, but you're here because you'd rather pay nothing, so let's get to the scholarships!
Full Tuition UIUC Scholarships
The Grainger College of Engineering offers scholarships ranging from $3,000 to $15,000 a year, and many of these scholarships are renewable for four years. If you're not in the college of engineering, it's worth looking into the scholarships offered by your college as well. Many UIUC colleges do not post the amounts of their scholarships, but the college-specific scholarships can equal full tuition or more when combined with university-wide opportunities.
Most of the UIUC scholarships do not have a separate application process (this includes these freshmen scholarships in the Grainger College of Engineering). This means that your admission package and essays play a crucial role not only in your acceptance, but also in the scholarship offers you receive. For 15 steps to writing great scholarship essays, you can check out our article right here.
Let's move on to the next scholarship!
This endowment is only open to graduates of Illinois high schools, but that's where the bad news ends and the good news begins. The James Hunter Anthony & Gerald E. Blackshear Endowment covers full tuition and fees for four years, and the only renewal stipulation is a 3.0 GPA.
All incoming freshmen from Illinois schools will be considered for this award based on their college admissions application.
All incoming freshmen who are Illinois freshmen will be considered for this award as well. Similar to the previous scholarship, it covers full tuition (but not fees) for four years, requiring a 3.0 GPA. It's a slight downgrade, but we aren't complaining.
This award was previously only available for National Merit recognized students, but it's unclear whether that is still a stipulation today. In any case, you can expect the competition to be tough.
This last scholarship is the best of the UIUC scholarships, covering the full cost of attendance for four years! That's right, it's a full ride, and selection is based on "demonstrate high levels of academic achievement, strong leadership, involvement, and community service".
Once again, this scholarship is only available to Illinois residents, and once again, it's based on your admissions package, with no separate application.
According to the website, "The Stamps Scholarship is the most selective scholarship at Illinois, designed to recruit talented and driven undergraduate students with a commitment to civic engagement, research, and leadership in a global society."
Each spring, "candidates are invited for a campus visit which includes an interview with a selection committee and meetings with the Stamps Program Advisors, current Stamps Scholars, and a representative of their academic program at Illinois". What are your odds? Last year, four students were selected out of 16,000 incoming freshmen.
If you make it through the gauntlet, you'll also receive an additional "$12,000 in enrichment funds to support activities that propel their academic and professional futures". Not bad we say, not bad at all.
These full-tuition and full-ride UIUC scholarships offer incredible opportunities to incoming freshmen. Even if you don't qualify for one of these four, you can still put together your own full-tuition package by combining university-wide scholarships, college-specific scholarships, and private scholarships.
We've ranked the 14 best scholarship search engines to help you find scholarships that are a great fit for you. We also have a guide on how to find local scholarships near you that often have less competition.