Best Online Colleges in Texas • 2 Great Choices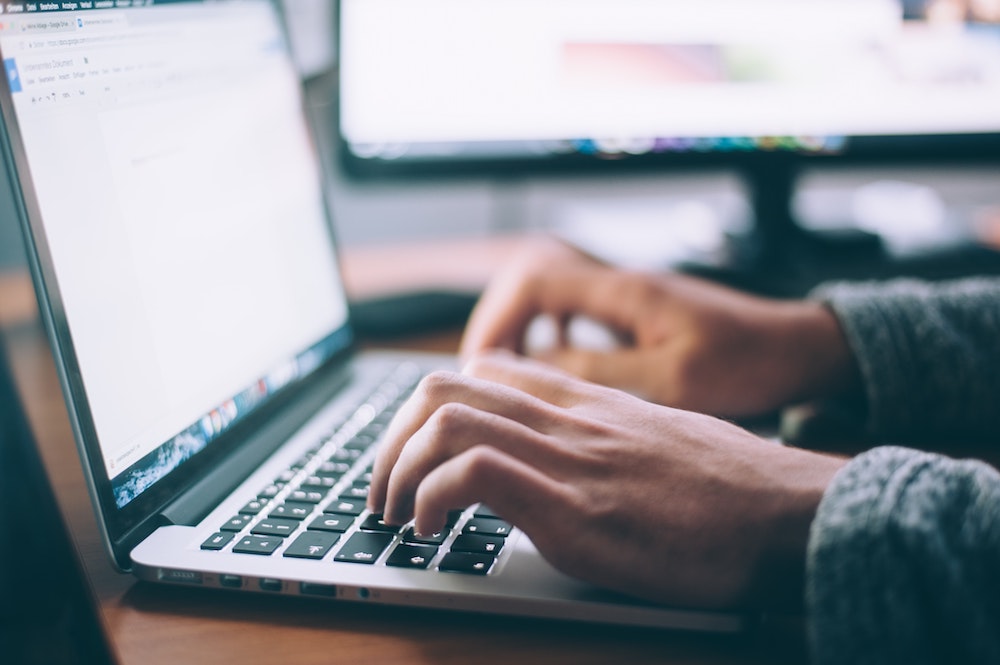 The best online colleges in Texas aren't quite as competitive as you might think, primarily because Texas' powerhouse universities have largely shied away from online college degrees. Powerhouse universities like Rice University, the University of Texas at Austin, and Texas A&M (College Station) are missing for our list because they are focusing almost exclusively on their campus degrees, or failing to offer truly online, flexible degree paths. There are a handful of Texas universities that have embraced the move toward fully online degrees, and we'll give you the details on their programs and strengths.
Texas Tech University and Sam Houston State University that do offer good online programs in Texas, but they didn't stand up to our top two contenders in the realm of online college degrees.
If you're interested in earning a college degree online, you also have the opportunity to study at a different state's university while still enjoying life in the great state of Texas. We've ranked the 22 best fully-accredited online colleges for you in this article if you're interested in checking out a college beyond the borders of Texas.
All right, let's get to our rankings of the best online colleges in Texas!
Best Online Colleges in Texas
Based in Denton, the University of North Texas is a respected public university, and unlike many schools in Texas it has embraced online learning. UNT is a strong research university that enrolls 38,000 students, offers over a hundred Bachelor's degrees, and is home to over 400 student organizations.
UNT is also noteworthy because of how well it complements our top choice. Claiming to "inspire a community of dreamers and doers", you can sense the university's liberal arts bent just reading their mission statement. This is good news for Texas students because the University of North Texas has strengths where our top online college has weaknesses, and vice versa.
It's in the online degree arena that the University of North Texas really shines, with 137,550 online enrollments across 86 fully-online major programs.
A distinctive of UNT's programs is the potential to do accelerated online programs at the Master's level. The online branch of UNT focuses on four goals for their online college experience:
Convenient. Learn online anytime, anywhere.
Flexible. Choose from five available start dates for the accelerated courses. DFW area students may choose from online and/or face-to-face options at Denton or Frisco campuses.
Adaptable. Classes are generally offered in 8-week formats so you can take one or two courses at a time. Whatever works for you.
Respected. UNT is one of the nation's largest public research universities and recognized as a Tier One research university by the Carnegie Classification.
With online degrees ranging from education to business and supply chain to data analytics, the University of North Texas offers a range of respected and flexible online degrees. UNT is an especially good choice for advanced teaching degrees, and they take the silver medal in our ranking of the best online colleges in Texas.
West Texas A&M University earned the highest U.S. News ranking of any Texas university, placing in the top 25 nationally. If you prefer to study at Texas A&M Commerce, we should mention that they also have a variety of flexible and respected online degrees you can look into.
Located in Canyon, Texas, West Texas A&M University began as a college for teachers. Today, West Texas A&M draws on that history as well as the resources of the Texas A&M university network to offer a range of respected programs in technical and liberal arts majors.
West Texas A&M offers the following courses available fully online, along with other degrees that require some on-campus activities.
Business
Communication Studies
Computer Information Systems
Criminal Justice
Economics
Electrical Engineering
Emergency Management Administration
Finance
Health Sciences
Management
Marketing
Nursing RN to BSN
The online degrees from West Texas A&M won't blow you away with flashy technology, but the online degrees they do offer come with a good faculty experience, flexibility, and the respect of the Texas A&M name on your degree.
We hope you've enjoyed this article, and we also have guides to help you fund your college degree by finding and winning private local scholarships. These scholarships and your school-specific scholarships will both frequently require essays, and we've got you covered there as well with our 15-step process to writing knockout scholarship essays.
Thanks for visiting College Guidepost, and we wish you the best in your search to find the best online college degree for your journey.