Finding the Best Floral Design Schools and Certificates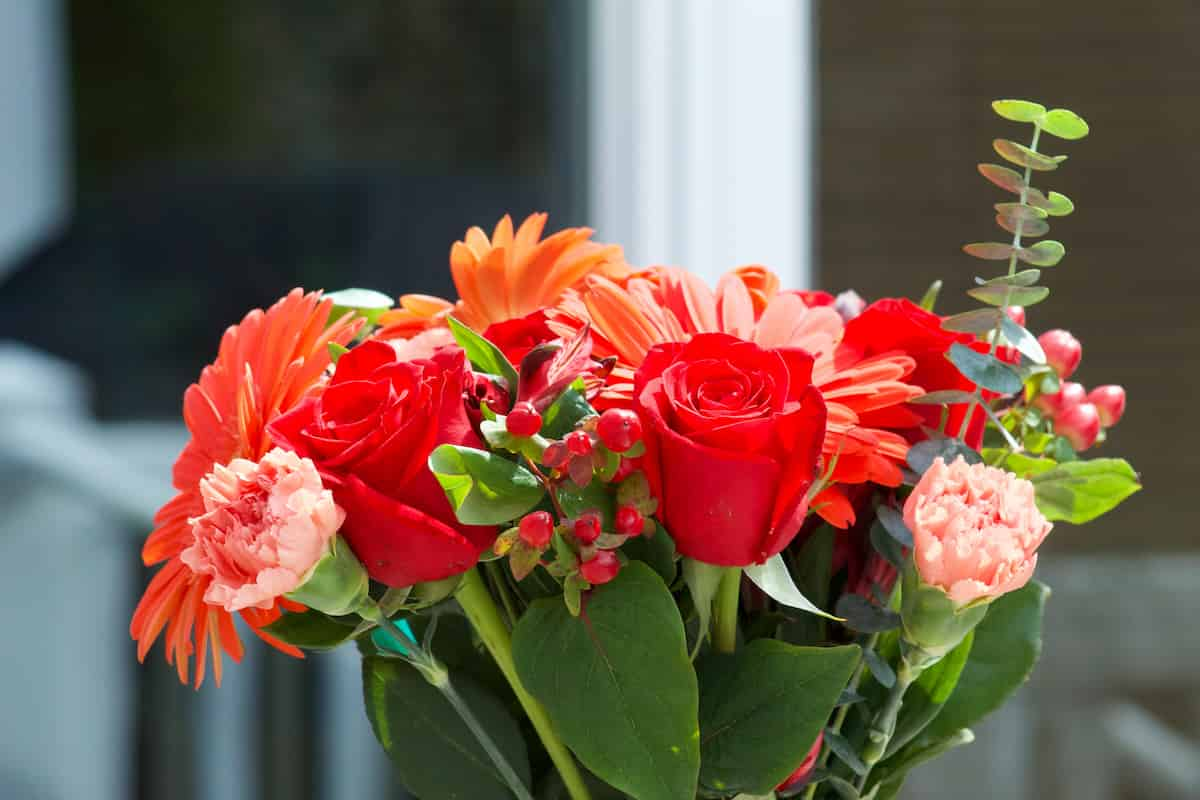 Finding the best floral design schools and and certificates near you is the first step to beginning your career as a professional florist. But unlike law school or medical school, you won't find comprehensive rankings on the best floral design schools.
That's because floral design schools are much more locally and regionally focused. If you're looking to land a job in Los Angeles or New York City, you'll ideally want to find a program in your area that has connections to local florist employers.
It's also because floral designers and florists don't usually earn too much money, so it's best to minimize college debt to keep your stress levels down.
Before we go on, we've also analyzed whether floral design is a good career or not, with a review of floral design salaries and job outlooks. You can also view our guide on the two best study courses to become a florist.
In this article, we'll explore the types of floral design schools, along with the benefits of each type of education.
Types of Floral Design Schools and Certificates
State Universities
Floral design often doesn't pay too well unless you freelance or own your own shop, so it's not in enough demand for many private colleges to offer courses or certification.
However, state universities often do have courses or tracks in floral design. The bigger and more career-focused the school, the more likely they will have floral design courses. As an example, some universities that offer floral design include:
Texas Tech University (Lubbock, Texas)
SUNY Cobleskill (Cobleskill, New York)
Miami Dade College (Miami, Florida)
Cal Poly State University (San Luis Obispo, California)
If your local state college offers floral design courses, this is one way to get started in the industry. Getting physical experience is also important, so pair these courses with a part-time job with a reputable florist if you can.
Community Colleges
Community colleges are often more focused on trade and vocational preparation than four-year colleges, and that's good news for florists.
Community colleges often have floral design courses and certificates, and often at a cheaper tuition rate than the big state schools.
A few examples include:
Houston Community College in Houston, Texas
Austin Community College in Austin, Texas
Solano Community College in Fairfield, California
If you aren't sure what your local community colleges offer, you can check out their websites or give them a call.
Independent Floral Design Certificates
Independent schools that specialize in floral design can also be a good option. Flower School New York is a large school in New York City, and many other cities have these specialized schools as well. Here are a few more examples for you:
Orange County School Of Flower Design in Santa Ana, California
Dallas School of Flower Design in Dallas, Texas
Miami School of Flower Design in Miami, Florida
Botanical gardens may also offer floral design courses, so that's worth checking out as well. One example of a botanical garden program is The New York Botanical Garden's Adult Education department.
Online Floral Design Schools
Floral design is a very physical career, and local schools also have local reputations that may give you a better chance of landing a job.
With that said, reputable online floral design schools do exist. The American Institute of Floral Designers is one of these, and also provides more resources for advancing your career as a florist. The Floral Design Institute is another online school for florists.
Free Online Resources
Floristry doesn't actually require a certificate or degree to land a job. Sure, those are nice, but you can also find a local florist, start at the bottom, and work your way up. Finding a wedding florist and asking if you can work for them is another great way to learn.
As you gain experience, you can also use online resources to improve your skills in flower design. Many of these resources are available for free.
As floral design is such a visual and physical career, you'll want to learn via videos rather than text descriptions of how to be a florist.
Here are a few recommended YouTube resources for you to check out, listed alphabetically:
As you can see, there's more quality YouTube content than you'll have time to go through, so this could be a preferred option if your employer doesn't care about certification, or if you plan to go freelance.
Summary
Before you decide on a formal training program in floral design, you might want to land a job with a local, reputable florist.
Many new florists are surprised by how physical and active the job is, so you'll want to make sure you enjoy the work. If you do decide to make a career of it, then the florist in charge of your ship will have a lot of advice and insights to dish out, and you'll also be gaining experience as a florist.
In terms of the education options, consider your end goal. If you want to start your own business, learning from YouTube could be a great option. If you want to be employed by a company, consider what education that employer prefers.
Before you go, we've got plenty of other resources for you to check out. Our guide on how to find little-known local scholarships near you might help you fund a few floral design courses at the local community college!
We hope you enjoyed our review of the best floral design schools and certificates, and we wish you the best as you make the world a more beautiful place.