Best Colleges for Education and Teaching in Texas • 3 Great Schools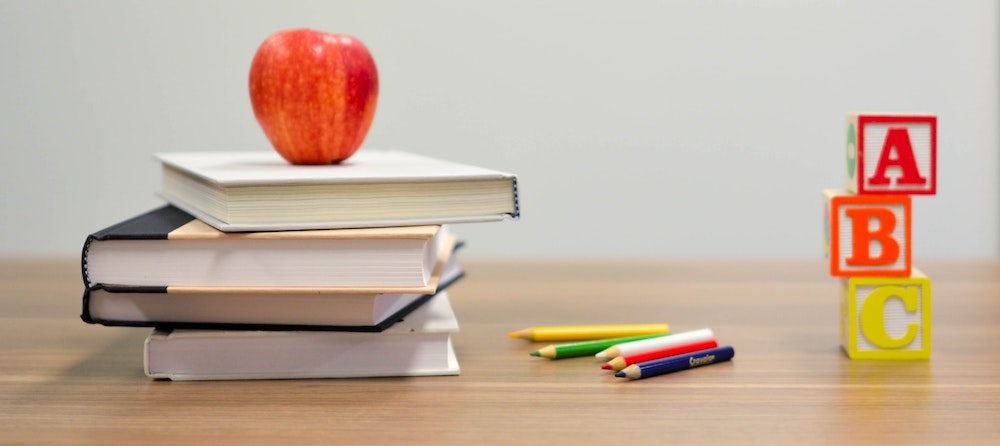 The best colleges for education and teaching in Texas are headlined by three universities with nationally-acclaimed programs. As an aspiring teacher, the quality of your education will play a big role in equipping you to enjoy a great career as a teacher. These three colleges stand above the rest in giving their students the tools to thrive in the classroom.
Teaching isn't known as the most lucrative field financially, so keeping your costs low in college will be important. You can look into certain programs that offer scholarships in return for years of teaching in high-need areas, and some teaching majors also fall under the STEM category. STEM scholarships have abounded in recent years, especially for female students.
In addition to university-specific scholarships, you can also look into local scholarships that may have less competition. We also have a guide with 15 steps to write great scholarship essays, and let's face it—most scholarships do require you to write an essay.
Before we get into our ranking of the best colleges for education and teaching in Texas, we should also mention some other well-regarded schools in education. Texas Tech University, the University of Houston, and the liberal-arts focused University of North Texas all rank in the top 100 nationally for teaching, while other respected colleges include Texas Christian University and Baylor University.
For those wanting to study at the Master's level, Trinity University also offers award-winning education programs. Trinity ranked 1st in the West among all private liberal-arts colleges, and offers a great level of interaction with professors and fellow students.
All right, let's get to the rankings you've been waiting for!
Best Colleges for Education and Teaching in Texas
Located in Dallas, SMU's Simmons School of Education and Human Development is perhaps the school's most recognized program, and SMU continues to devote resources into improving the national rankings of their education programs. The education school ranked among the top 15 private graduate schools of education in America, and 3rd among all public and private schools in Texas (U.S. News).
The undergraduate program allows students to double-major and join the educational studies program as a second major, preparing for licensure in early childhood education, middle grades, secondary grades, or the full kindergarten through 12th grade certification. These paths require different amounts of credits within the Simmons School of Education and Human Development.
Students enrolled in the Educational Studies Program also have a chance to apply for the Charles Butt Scholarship, worth up to $8,000 in tuition assistance per year (renewable).
Southern Methodist University is a great school for education majors, and continues to devote resources to improve it's already well-recognized programs. If you're looking to attend SMU, education is perhaps their strongest academic program, and will do a fine job of preparing you for a teaching career.
2. Texas A&M University
Texas A&M's College of Education and Human Development isn't just an afterthought at the university better known for its engineering programs. The education college is now the fourth largest at Texas A&M University with over 6,000 students, and offers a wide range of degrees to prepare you for a teaching career, including:
As you can see, they have quite a lot going on, and the quality of the programs matches the breadth. Texas A&M's online graduate programs are ranked as high as 6th nationally, and Texas A&M is first in Texas for producing math, science, English, and general elementary teachers.
Students interested in teaching more technical subjects like math and science will especially benefit from Texas A&M's excellent programs in those areas. Regardless of your major, it's clear that an Aggie teaching degree is known, respected, and more than capable of getting you a good teaching job on graduation.
While Texas A&M doesn't claim the top spot among our best colleges for teaching and education in Texas, it's still a great choice. And let's face it, the choice between being and Aggie and a Longhorn is more significant than just your major's ranking!
It is the Longhorns who take the top spot in Texas for education and teaching-related majors. UT Austin is the powerhouse in Texas education, with the rankings to back it up. UT Austin's education college was founded in 1891 and consists of 5 departments, 12 research centers, and 28 research labs.
In national education rankings, UT Austin has placed as high as 16th nationally (1st in Texas), along with the following program rankings:
#10 Secondary teacher education
#9 Curriculum and instruction
#7 Special education
#6 Educational psychology
#5 Educational administration and supervision
With almost 2,000 undergraduate students enrolled and 8,000 degrees granted in the last decade, UT Austin is simply the education powerhouse in the state. Other schools are more than adequate to launch your career in education, but UT Austin is the best.
With reasonable tuition, the unique Austin environment, and a great program, the University of Texas at Austin takes 1st place among the best colleges for education and teaching in Texas!
As we mentioned earlier, teaching majors lie at intersection of two huge scholarship categories (teaching and STEM). You can the most of these opportunities by checking out our list of the best free scholarship search engines online, and you're welcome back anytime to check out our growing article base with lots of information on scholarships, majors, and colleges.
We hope you've enjoyed this article on the best colleges for education and teaching in Texas, and we wish you the best in your journey to make the world a better place through teaching!