Best CSU Schools for Business • 23 CSU Colleges Ranked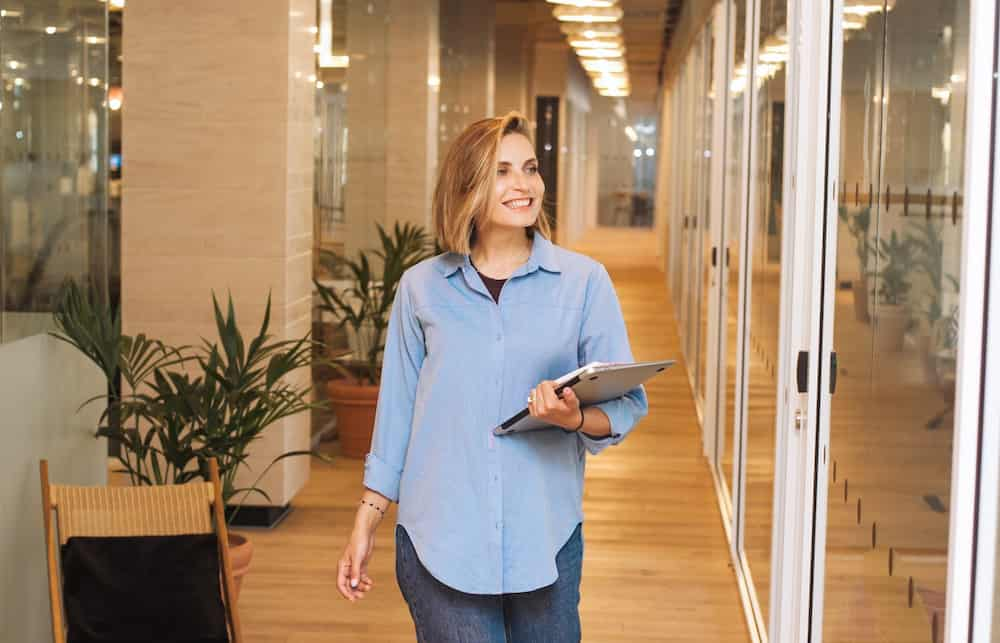 The best CSU schools for business have a track record of placing students in good internships and jobs in fields like marketing, finance, accounting, and supply chain management.
If you're considering UC schools as well, we've ranked and reviewed the best UC schools for business right here.
If you're not decided on a major, we've also ranked Cal State schools in other majors:
Our ranking criteria include:
The admission rates of each college
The average GPA and SAT scores of incoming students
External college rankings
A review of the school's track record and accomplishments in specific majors
We should also share an important caveat. Even the worst Cal State school can still do a fine job of launching your business career.
Even the least-respected Cal State campus still gives you a California State University diploma, and a certain amount of respect comes with that name.
Employers know that CSU is not some for-profit diploma mill—these are reputable public universities in a strong university system.
While the rankings do have some value, there are many other factors to consider too:
What is the financial aid package?
Where is the school located?
How do you like the campus vibe?
Rankings aren't given to put you in a box—they're to inform you to make the best decision for your happiness and future.
All right, let's get to the good stuff!
Best CSU Schools for Business, Marketing, Finance, Accounting, and Supply Chain Management
There are 23 CSU schools, and the three that didn't make our 20 best CSU schools for business are:
California State University, East Bay
California State University, Dominguez Hills
California State University, Bakersfield
As we said, these schools still offer reputable degrees, and plenty of graduates go on from these colleges to have successful business careers.
Cal Maritime – Business Administration and Management Major
We're also going to exclude Cal Maritime from these rankings. Business administration and management is the most popular major at Cal Maritime, and the program is good enough to rank in the top 10 (maybe even top 5) in this list.
However, Cal Maritime is very focused on maritime careers. If you're looking to go into a business career in a maritime-related area, Cal Maritime is likely your best choice.
If you're not, you're likely better off going somewhere else. That leaves us with 19 schools to rank, so let's get down to business.
With an enrollment of over 7,000 students, Sonoma State is located south of Santa Rosa, about an hour north of San Francisco.
With an acceptance rate in the mid-90s, Sonoma State isn't an exclusive, but they have solid programs, with business being one of the most developed.
Sonoma State's business degrees are accredited by AACSB, and the small class sizes allow for more interaction with faculty.
If you're interested in the wine business, Sonoma State is located in wine country and is home to The Wine Business Institute.
Sonoma State's business administration bachelor's degree offers an impressive 7 concentrations:
Accounting
Finance
Financial Management
Management
Marketing
Wine Business Strategies
Special Concentration
Sonoma cracks the top 10 best CSU schools for business, and is the best option for those looking to get into the wine business.
Located in Seaside about forty minutes south of Santa Cruz, CSUMB enrolls over 7,600 students.
According to their website, "CSUMB's College of Business is the only one of its kind in the world to teach Responsible Business and the Quintuple Bottom Line (QBL) as core concepts.
"The QBL goes beyond the traditional triple bottom line of profit, people, and planet by incorporating ethics and equity into business and everyday decision-making."
Cal State Monterey Bay emphasizes sustainability in many of its programs, and business majors are no exception.
Their business administration major boasts small class sizes, an annual startup challenge, and ACCESS programs that help students to find business mentors, internships, and jobs.
CSUMB offers 6 concentrations within their business administration major:
Accounting
Agribusiness
Entrepreneurship
Information Systems
Management and International Business
Marketing
The program concludes with a capstone course in which students work with real clients in the business world.
Located in a bigger city, CSU Fresno also has a larger enrollment than the previous two Cal State campuses, with over 24,400 students.
This urban college is known as a commuter school, which has its pros and cons. Overall though, the business programs are CSU Fresno are very strong.
In fact, CSU Fresno's Craig School of Business was the first in the Cal State system to be accredited by AACSB.
Like the other CSU campuses, Fresno offers concentrations within their business administration major. The 12 tracks give students the opportunity to specialize, and more specialization can be very useful when looking for a job after graduation.
Here are the 12 concentration areas:
Accountancy
Finance
International Business
Real Estate/Urban Land Economics
Computer Information Systems
Data Analytics (offered as a special option)
Management
Human Resource Management
Entrepreneurship
Marketing
Sports Marketing
Logistics and Supply Chain Management
Cal State Fresno also offers a 17-month accelerated business bachelor's program, which is a unique opportunity we don't see often.
If you're looking to study business at CSU Fresno, it's a great choice, and likely the top option if you're looking to work in Fresno after graduation.
CSU Chico is located a couple hours north of Sacramento in (you guessed it) Chico, a city with a population around 100,000.
For over a decade, U.S. News has put Chico State in their top 10 public universities in the West (a smaller category than their national public universities). Still, Chico State is a respected school, and their low student debt is another big plus.
In terms of business, Chico State is accredited by AACSB. Their business administration major offers 7 concentrations:
Accounting
Entrepreneurship and Small Business Management
Finance
Human Resource Management
Management
Marketing
Project Management
Of these, project management is a useful concentration you won't find as often as the others. Chico State also offers a BS in Business Information Systems.
With SJSU we start to enter more prestigious territory and more exacting admissions requirements, as San Jose State accepts fewer than 85% of applicants.
San Jose is the third largest city in California and located in the business-rich Bay Area, San Jose State is located in a very beneficial city for business majors.
As you might expect, the programs Lucas College and Graduate School of Business are strong, and have full AACSB accreditation.
Concentrations available include:
Accounting
Accounting Information Systems
Corporate Accounting and Finance
Finance
Operations and Supply Chain Management
Entrepreneurship
International Business
Management Information Systems (MIS)
Marketing
Business Analytics
The School of Information Systems and Technology boasts that students within the MIS major "regularly score some of the highest starting salaries among all graduates from the college and get jobs at great places like Google, Cisco, HP, Apple, and eBay".
A separate Hospitality, Tourism and Event Management degree is also available for students interested in those areas of business.
With honors programs, great connections to employers, and a wide variety of concentrations, SJSU stands proudly among the best CSU schools for business.
While the Cal Poly schools focus on science and engineering, their business programs also hold plenty of respect within California.
Located under an hour east of Los Angeles, Cal Poly Pomona enrolls almost 26,000 students, and has an average undergraduate class size of 32.
Cal Poly Pomona's College of Business Administration is accredited by AACSB. Money Magazine gave Pomona the impressive ranking of 22nd in the nation in their Best Colleges for Business Majors category.
Money's rankings place a big emphasis on return on investment in colleges, and Cal Poly Pomona delivers.
Their bachelor's of business administration has 7 available concentrations:
Accounting
Computer Information Systems
E-Business
Finance, Real Estate, and Law
International Business and Marketing
Management and Human Resources
Technology and Operations Management
In Orange County just south of Los Angeles, Cal State Fullerton is a top choice for business majors looking to work in LA after graduation.
One of the larger campuses in the Cal State system, CSU Fullerton enrolls over 40,000 students.
The College of Business and Economics at CSUF is accredited by AACSB and boasts strong employer connections and an immersive business experience through clubs, student leadership, volunteer work, and international study trips.
When including joint emphasis tracks, CSU Fullerton offers 13 concentrations with their business administration major:
Accounting
Business Analytics
Business Economics
Decision Science
Entertainment and Hospitality Management
Entrepreneurship
Finance, Management
Marketing
Risk Management and Insurance
Accounting/Finance
Accounting/Information Systems
Marketing/Information Systems
There are also business-related minors offered by the school:
Economics (Opens in a new window)
Entertainment and Hospitality Management (Opens in a new window)
Entrepreneurship (Opens in a new window)
Information Systems (Opens in a new window)
Marketing (Opens in a new window)
Sales
Finally, CSUF also offers bachelor's degrees in International Business and Economics.
With all the benefits of a large and respected Cal State university, CSU leverages it's great location to serve as an excellent launching pad for business students.
CSU Long Beach also boasts a great location, located right between Los Angeles and Orange County.
CSULB is almost as big as Fullerton, with 37,000 students enrolled. CSU Long Beach is perhaps even more prestigious, ranked among the top 76 colleges in America by Forbes.
The College of Business is one of the university's largest programs, with options in:
Accountancy
Finance
Human Resource Management
Management
Information Systems
International Business
Marketing
Supply Chain Management
Their Legal Studies Business degree is also one we don't see often, bringing together business and law in an undergraduate degree.
Opportunities at CSULB include an honors track within the College of Business, as well as opportunities to dive into the business world outside of the classroom, including the:
Corporate Mentoring Program
Student Managed Investment Fund
Ukleja Center for Ethical Leadership
Legal Resource Center
International Collegiate Business Strategy Competition
CSU Long Beach has a great national reputation, an ideal location, and all the resources you could ask for. It's an excellent choice for business majors and takes 3rd in our rankings of the best CSU schools for business.
It's rare for Cal Poly to not place first in any CSU rankings, and while they fall short here they still have a shining reputation throughout California and beyond.
Cal Poly's Orfalea College of Business offers 9 concentrations within their business administration major:
Accounting and Law
Consumer Packaging
Entrepreneurship
Financial Management
Information Systems
Management and Human Resources
Marketing
Quantitative Analysis
Real Estate Finance
Cal Poly offers some concentrations we haven't seen from other schools, and each of them boast the same top-notch program quality.
Program highlights include the Business Analytics Agency, which is run by students and "develops business strategy and solutions to clients in California and around the world".
Cal Poly boasts that "every year, companies across industries clamor for our graduates because they're well-rounded, professional and ready to make an immediate difference".
What is the best CSU for business majors?
San Diego State University is our choice for the best CSU for business majors, with an excellent all-around program that just beats out Cal Poly for the top spot.
SDSU is one of the best CSU schools in general, they business is what they do best. Located in the hub of San Diego, SDSU leverages the location and academic quality to provide the best business degree in the Cal State system.
SDSU's Fowler College of Business has earned top-50 national rankings for their undergraduate business program, and ranked as high as 6th in international business and 11th for entrepreneurship.
San Diego State also offers unique opportunities, such as their accelerated accounting program, and their global business development degree.
Within the business major, their available tracks are:
Accountancy
Finance
Financial Services
General Business
Information Systems
Management
Marketing
Real Estate
With powerhouses like Apple and Boeing showing up to hire SDSU's business graduates, San Diego State leads the crowded field of the best CSU colleges for business.
Conclusion
We hope this review proved helpful—you're welcome to stick around and check out some of our other popular resources, such as the easiest CLEP tests to save money and time, or our guide on how to find local scholarships in your area.
Thanks for visiting College Guidepost, and we wish you the best in your college choice and future!