12 Best Colleges in Santa Monica (Within 10 Miles)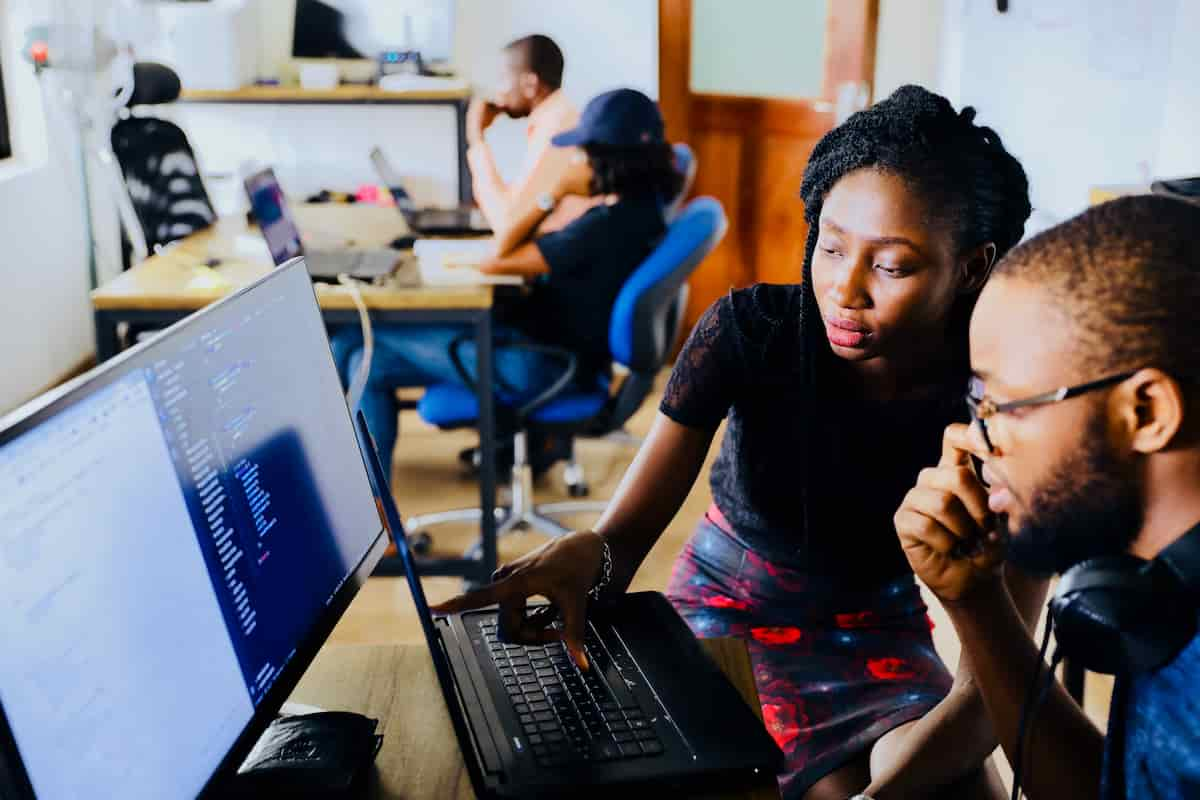 The best colleges in Santa Monica offer some good options, allowing students to gain a quality college education without even leaving Santa Monica.
In this article, we'll review 12 different colleges and universities. Each of these colleges are within 10 miles of Santa Monica.
Well, okay, the University of Southern California (USC) is actually 11 miles away, but we had to give them a brief shoutout as well.
If you're interested in vocational or trade schools, we've written another whole article on the best vocational and trade schools in Santa Monica.
These vocational and trade colleges can do a great job launching your career as well, so they're worth looking into.
If you can't decide what you want to do, we've also reviewed the best free career tests on the internet. The top one will blow you away with its comprehensive, free resources.
All right, what were you here for anyway? Oh yeah, the best colleges in Santa Monica! We'll break this down into two sections.
First, we'll review colleges that are literally in Santa Monica, and then we'll look at other colleges near Santa Monica (within 10 miles).
Best Colleges in Santa Monica
Within the Santa Monica limits, we believe there's one clear choice for the best college.
A public, two-year college, Santa Monica College isn't another decent transfer college. SMC is the top university for successful transfers to prestigious California universities.
1st in transfers to the UC schools
1st in transfers to UCLA
1st in transfers to USC
1st in transfers to LMU
SMC's center for media and design, performing arts center, and planetarium all set it apart from other transfer colleges. This is a university with the funding to provide a very solid education to local students, along with pride in their academic reputation.
With over 180 degrees and certificates and more than 1,400 classes offered, Santa Monica College offers an impressive breadth of programs.
Even more importantly, they take pride in the quality of these programs, leading to their great local reputation and successful transfer rates.
Of course, the low tuition also plays a part, as SMC boasts of summer courses that cost as little as $189 for the entire course.
Today, over 32,000 students choose to study at Santa Monica College, and the university has grown by focusing on in-demand career training in modern fields like cloud computing.
The Santa Monica Bundy Campus and Santa Monica College Airport Arts College offer two more locations for students to choose from.
However, it's the main campus that's located right within Santa Monica on 38 acres just a couple miles from the beach.
So in summary, Santa Monica College is an excellent college for students across a broad variety of majors. With affordable tuition and a great academic reputation, Santa Monica College is the best college in Santa Monica. You can learn more by checking out their website or viewing their recruiting video.
A quick Google search may also show Emeritus College in Santa Monica. This is not a separate college, but is actually a program provided by Santa Monica College for the "older adult community".
SMC Emeritus provides opportunities for older residents to take "a broad range of noncredit classes that serve the interests of older adults".
We don't often see programs like these, and it's definitely worth a look. The website describes the opportunities offered at SMC Emeritus like this:
"Perhaps you are interested in acquiring a new skill, learning healthy living strategies, expressing your artistic side, or meeting others who share your interests."
This is a great opportunity for older adults to learn and connect with others, but it's important to remember that these are noncredit classes. SMC Emeritus exists to enrich the lives of older adults, and it does a great job of that, but it does not offer college credit or degrees.
The Pardee RAND Graduate School is "the nation's oldest and largest public policy Ph.D. program".
RAND won't be a great option for everyone because it is solely a graduate school, and solely focused on public policy.
If you are interested in studying public policy near Santa Monica, it's a match made in heaven. RAND has great resources, a well-developed program, outside funding that allows students to graduate with little or no debt, and its own public policy research center.
Sometimes confused with Santa Monica College, the University of Santa Monica is a very different type of school.
First, it's important to know that the University of Santa Monica is not accredited! The university does have authority within the state of California to grant degrees, but this is not the same as accreditation.
If you don't know what accreditation means, it's worth a quick Google search, but we'll give you the rundown. National accreditation is the easiest type of accreditation to get. Regional accreditation is better, and most universities do manage to earn regional accreditation.
As far as degrees go, the University of Santa Monica just offers two options:
M.A. in Spiritual Psychology
M.A. in Spiritual Psychology with an emphasis in Consciousness, Health, and Healing
If you're interested in attending the University of Santa Monica, make sure you consider the career prospects and fully understand what it means to have an unaccredited degree.
We're mentioning the University of Santa Monica for the sake of completeness, not as a recommendation.
In fact, there are a ton of great college options within 10 miles of Santa Monica! Let's take a look.
Best Colleges Within 10 Miles of Santa Monica
UCLA is known from coast to coast, and more importantly for you it's within 10 miles of your coast in Santa Monica!
UCLA boasts of "a history of world changers". They've also got the history to back it up:
"With 15 Nobel Laureates, 15 MacArthur Fellows, 119 NCAA championships and more Olympic medals than most nations, UCLA has become a household name synonymous with academic and athletic excellence."
Okay, they're cracking us up with the "more olympic medals than most nations" thing, but you get the picture. UCLA is among the top universities in America in most categories, and is likely to stay there.
In fact, U.S. News ranked UCLA 1st in the nation among public universities. There are a lot of public universities out there, and UCLA beat them all to take the top spot.
Over 31,000 undergraduate students study at UCLA, including 5,400 international students.
UCLA is possibly the best public college in America, and it's less than 10 miles from Santa Monica. What more could you ask for? Okay, maybe a less selective admissions process!
On that note, we mentioned Santa Monica College earlier. If you're not able to afford or get into UCLA now, Santa Monica College has a good record of transferring students into UCLA.
California is an amazing state to live in for affordable, quality higher education, and that's especially true when it comes to the best colleges near Santa Monica.
Okay, we stretched it a bit for USC—they're actually 11 miles out of Santa Monica. But, well, it's USC. Driving an extra mile isn't too hard. It's getting into USC and affording the tuition that could give you some trouble.
USC is a private research university, and that private school experience comes with a lot of impressive perks. It also comes with a high sticker price, although the school does have grants and scholarships that can make it more affordable.
USC enrolls 21,000 undergraduate students and excels in a wide variety of academic fields. USC ranks among the top 30 universities in America (that's including all the Ivy League schools).
The engineering and business schools at USC are ranked even higher, and the USC computer science program competes for the number one spot in America.
For example, U.S. News ranked USC first in the nation for Game and Simulation Development within the computer science school.
If you're able to get in and find funding for a USC education, it's another world-class university right in Santa Monica's back yard.
Located within five miles of Santa Monica, Loyola Marymount University might not be famous across the seven continents like UCLA and USC. However, LMU is still a great college that's providing quality education and launching thousands of careers.
In fact, Loyola Marymount still ranks among the top 75 colleges in all of America! So yes, it's not UCLA or USC, but LMU is still an elite and prestigious university.
So what sets it apart? Well, Loyola Marymount University is a private Jesuit university. In fact, it's the biggest Catholic university on the West Coast.
LMU was founded in 1911 and continues to be strongly influenced by its Catholic heritage, as seen in the impressive number of student volunteer hours recorded each year.
Loyola Marymount University is also strong in research and undergraduate teaching (among the nation's top 25 according to U.S. News).
As far as programs, LMU has excellent majors from business and engineering programs. Here are a few of their rankings:
8th in America, LMU School of Film and Television (Hollywood Reporter)
15th in America, Top Colleges for University-Provided Part-Time Employment (Student Loan Report)
21st in America, Undergraduate Business Administration Entrepreneurship Program (U.S. News)
27th in America, Top Business Analytics Programs (U.S. News)
They also took the 1st spot among the College Consensus "Best Beach Colleges", for whatever that's worth.
All right, you get the picture. If you can get accepted and afford tuition, Loyola Marymount University offers great academic programs a stone's throw from Santa Monica.
You should also consider LMU's Catholic heritage and student experience. For many students, this provides a meaningful educational experience outside of the classroom, providing a richness to the college years.
Outside of the top three, we're just going to list and review the other schools alphabetically. Again, all of these are colleges within 10 miles of Santa Monica.
Founded way back in 1852 by politician and education reformer Horace Mann, Antioch University is a private university with campuses in several cities across the U.S.
Antioch provides on-campus, online, and mostly-online programs, and is know for some of the following areas:
Counseling and Therapy
Creative Writing
Education and Teaching
Environmental Studies and Sustainability
Leadership and Management
Psychology
All Antioch University campuses are regionally accredited (that's the best accreditation), and Antioch University has earned high national rankings for its online marriage and family counseling programs, among others.
As with many of these private universities, the tuition amount may be the main reason not to go. Overall, Antioch University is a respected university with great programs in its specialties such as counseling and psychology.
With roots as a project by the Jewish Theological Seminary in New York, American Jewish University is a respected private university in Bel-Air.
All AJU programs are regionally accredited and the school has a long and respected history. The school boasts a 1:5 student-to-faculty ratio and two campuses spanning 2,800 acres.
AJU offers degrees in Jewish Education, an MBA, and education to become a rabbi. They also offer online courses on various Jewish topics.
Mount St. Mary's Chalon campus is the second historic Catholic university near Santa Monica. Started in 1930 by the Sisters of St. Joseph of Carondelet, MSMU is a women's college.
The university now offers 30 majors in B.A. and B.S. programs. These include:
Sciences like biology, chemistry, and nursing
Education, English, and child development
Business and mathematics
Philosophy, social work, and sociology
30 majors seems like a low number, but they actually span quite a range of common majors, so check out their website if you're interested.
This art and design college is located in Westchester in the old IBM Aerospace headquarters. A private college with a high sticker price, Otis does make up for that with some impressive accolades.
Money Magazine ranked Otis College 4th in America among "colleges that add the most value". The school also has a one-year employment rate of 94%, and The Economist ranked Otis College 6th for post-graduation median earnings.
Undergraduate programs include the following:
Graphic Design
Illustration
Environmental Design
Fashion Design
Fine Arts
Product Design
Toy Design
Otis College of Art and Design offers high-quality programs and great job outlooks for students interested in (you guessed it) art and design.
If you're interested in an art or design major, it's at least worth looking into the Otis financial aid opportunities to see what the final cost of attendance would be.
Located in Westchester, Touro College claims to offer "exceptional academics, Jewish values, and career preparation in an observant Jewish environment in the heart of sunny Southern California".
The system of colleges has been around for over 50 years, and offers three programs:
BS in Business Management and Administration
BA in Judaic Studies
BA in Psychology
Men and women study separately on different days of the week, and all students complete courses on Judaic studies as part of the core curriculum.
Touro College Los Angeles is regionally accredited by the WASC Senior College and University Commission (WSCUC).
West L.A. College's Westside Extension is a public community college in Culver City. The college has full accreditation as a junior college.
West L.A. College Westside Extension offers many common classes in business, technology, healthcare careers, and fitness.
The community college also offers certificate programs in:
Security guard training
Medical billing and coding
Phlebotomy technician training
Construction
Bookkeeping
The Westside Extension shouldn't compared to UCLA or even Santa Monica College, but it offers an affordable and career-focused education that has benefited many students.
Summary and Conclusion
To wrap things up, let's just say again that Santa Monica College is amazing. No, they didn't sponsor this post, they just blew us away by offering a great education at very affordable tuition. SMC has somehow managed to blend the best aspects of a community college and a great state university, and students get to benefit from that.
As we mentioned, UCLA and USC are also very close to Santa Monica. These are hard to get into and not as affordable (especially USC), but they are among the best universities on the planet. If you have the opportunity to consider either of these world-class universities, you should give it some serious consideration.
Santa Monica also offers accredited and respected Catholic and Jewish colleges, as we discussed. If you're looking for an evangelical Christian college near Santa Monica, Pepperdine University in Malibu is one that you might consider.
You can also check out our in-depth review of trade schools and vocational schools in Santa Monica.
If you live in Santa Monica, don't take the best colleges in Santa Monica and near Santa Monica for granted! Not everyone can find so many great schools within a few miles of home.
Before you go, we've got plenty of other free resources for your college journey, such as how to find local scholarships near you.
Thanks for visiting College Guidepost, and we wish you the best in your journey!