Best Colleges for Communication and Journalism in Texas • 3 Top Schools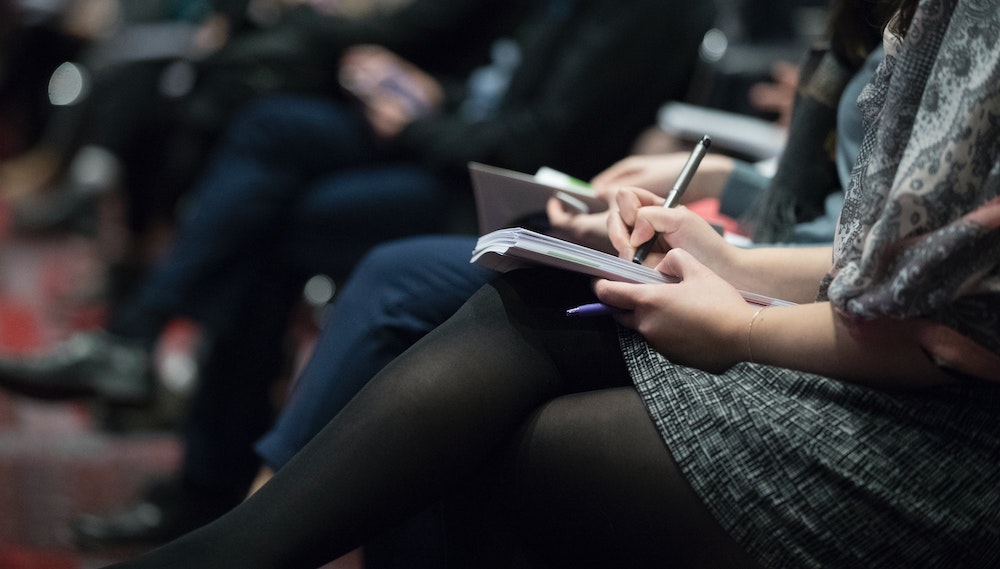 The best colleges for communication and journalism in Texas are some of the state's most respected universities in general, although for once our first choice is not a large public university.
Communication and journalism aren't new subjects, so many of Texas' best-known universities have reputable and well-developed programs, giving you a lot of great options to choose from.
If you want to make the world a better place through communication, you'll find lots of scholarships available for you. The search can be daunting, but you can get started with our ranking of the best free scholarship search engines.
As a communications major, writing is hopefully right up your alley, and we have a 15-step process to help you write outstanding scholarship essays and win the big tuition bucks.
Let's get back to the college rankings you came for! Colleges that didn't make our top three but still have solid programs include Southern Methodist University (SMU), Texas Christian University (TCU), and Baylor University. Rice University was the closest to making our list. As you might guess by their strong business and psychology programs, they are also a great choice in communications.
These are all great choices, but now it's time to get to the 3 best colleges for communication and journalism in Texas.
Best Colleges for Communication and Journalism in Texas
Texas A&M is a great college to attend in general, as Washington Monthly ranked Texas A&M 4th among all U.S. public universities, and 21st among all universities in the country. This puts A&M ahead of some of the most storied colleges in the country, including an Ivy League school or two.
As a strong college overall, it comes as no surprise that Texas A&M excels in a broad field such as communications. According to their program site, "The Bachelor of Arts in Communication teaches how to influence and persuade others through the use of language, visual images and other media. This is a major that affords a broad based, Liberal Arts education that draws from coursework from across the College of Liberal Arts, and from across the Texas A&M University".
To give communication students additional direction that will help them launch successful careers, Texas A&M starts their program by introducing the various fields that a communication degree can lead to. With a clear picture of the different options and a few basic courses under their belts, students can then focus and earn certificates in the following specialties:
Health Communication
Strategic Communication
Leadership and Conflict Management
Global Media
Social Media
Diversity and Social Justice
All of this is just within the main B.A. in Communication curriculum, but Texas A&M also offers other related majors. A&M also offers a 3 + 2 program for students to earn a Master's degree in five years.
Over a thousand students major in communication at Texas A&M, and find themselves prepared for a wide variety of communications fields. According to the program, "Many go into careers in public relations, advertising, sales, promotions and marketing. Others work in leadership positions in corporations, or in political, religious or social non-profits. Still others work in tactics of communication such as spokespersons, event managers, market influencers, graphic designers or digital specialists. Other popular options are careers in sports, social media, international business, and health."
A communications degree is one of the broadest out there, and Texas A&M helps by allowing you to focus in on your specific areas of interest and build your resume for that career path. As it almost always is, Texas A&M is a great choice for communication and journalism-related majors.
Communication is a liberal art, and U.S. News ranks Trinity University 1st in the West among all private liberal arts colleges. There's more to our ranking, but that sets the stage to understand why Trinity's communication program is so good.
Taking advantage of the broad liberal arts foundation that is Trinity's hallmark, the program teaches students "to function as flexible, strategic decision-makers who can keep up with rapid changes to our complex communication landscape".
To further specialize and increase job opportunities after graduation, many of Trinity's students also take on an additional major or minor, leading to specialties such as political communication, health communication, storytelling and media coding.
Additional opportunities in the department include an honors program with a published thesis, research opportunities including Mellon Undergraduate Research Fellowships, and experiential learning at business in San Antonio and beyond.
Campus communications facilities include three studios, so that students aren't at a significant advantage compared to the big public universities.
Overall, Trinity University offers a fantastic liberal arts experience, and communications majors are uniquely positioned to benefit from that. Close interaction with faculty and research opportunities make this one of the best programs in Texas, but even all of those strengths weren't enough to overcome our #1 choice in the best colleges for communication and journalism in Texas.
UT Austin is home to the state's best known communication program, and actually has a whole college dedicated to communication (the Moody College of Communication).
According to the website, "Undergraduate and graduate students, numbering nearly 5,000, master the foundations and pursue the innovations of advertising, communication and leadership, communication studies, journalism and media, public relations, radio-television-film and speech, language, and hearing sciences."
The Moody College of Communication was founded in 1899 and has an impressive research budget of over $42 million. The program has placed nationally in various rankings, including being named by QS Rankings as the 2nd best college for communication and media studies in the U.S. and 4th in the world! Not bad, not bad at all. Other rankings include:
#1 IN ADVERTISING AND PUBLIC RELATIONS – 2021 – College Factual
#2 BEST PUBLIC FILM SCHOOL IN THE U.S. – 2021 – The Hollywood Reporter
#2 IN PRODUCTION AMONG PUBLIC UNIVERSITIES; 9th NATIONALLY – The Hollywood Reporter 
#3 IN COMMUNICATION in Worldwide Rankings 2018 – Academic Ranking of World Universities
#3 BEST JOURNALISM SCHOOL FOR UNDERGRADUATES – 2017 – Testive
Three other strengths of the Moody school include a monstrous 70 foot by 20 foot green screen, a well-recognized student newspaper, and immersive experiential learning programs in New York City and Los Angeles.
When it comes to history and sheer academic power in communications, no one else in Texas can compete with UT Austin. No one else can deliver the educational, research, and career opportunities offered by UT Austin, and that's why we're ranking them 1st among the best colleges for communication and journalism in Texas.
If you're also interested in programs related to communication, you can check out our Texas rankings for business programs, as well as our psychology rankings, or learn how to fund your education by finding local scholarships near you.